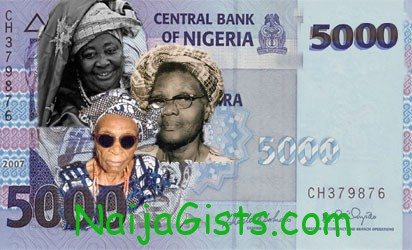 August 27, 2012 – 5000 Naira Nigerian Currency Note Will Insult Tafawa Balewa, Murtala, Ikoku
The introduction of the new 5000 Naira Nigerian currency note is a slap on the face of the late Tafawa Balewa, Murtala Muhammed and Alvan Ikoku whose portraits are on the N5000 note – claims a senator from Zamfara. naijagists.com
Senator Kabiru Marafa said he'll move against CBN plan to introduce the new currency and will see the N5, N10 and N20 naira notes changed into coins.
Here is what Marafa said while addressing journalists yesterday.
"If you want to honour the women, they don't have to be known women, you could put five of them–one Hausa, one Yoruba, one Ibo, one woman from the southern minority and another one from the northern minority. I don't subscribe to the idea of relegating Balewa, Ikoku and Mohammed. It will amount to throwing merit into the dust."
Do you agree with him?