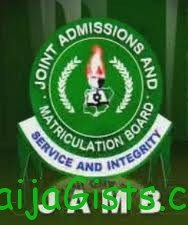 May 21, 2012 – JAMB's New Cutoff Mark For Universities Is 180, Polytechnics 160
We are glad to inform you that JAMB ( The Joint Admissions and Matriculation Board) has reduced the cut-off mark for 2012/2013 to 180 for Universities admission and for Polytechnics, it has been reduced to 160.
The cut off mark was 200 as at 2011.
Congrats to those that will be impacted positively.