World News
Hungry Dog Eats Florida Couple's $1000 Cash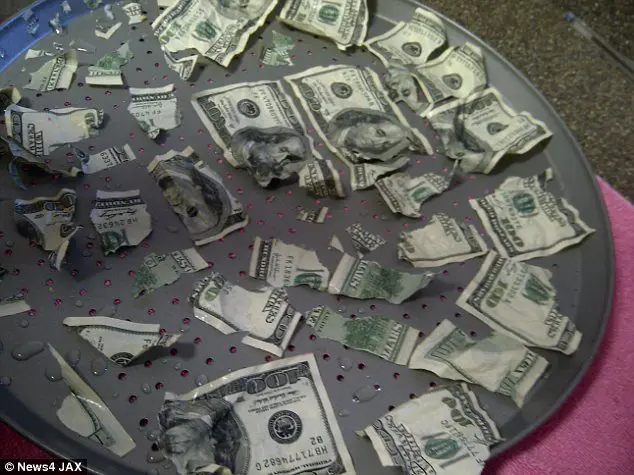 Nov 12, 2011 – Hungry Dog Eats Florida Couple's $1000 Cash
A Florida couple who believed they might have been robbed was surprised to discover that their hard-earned cash is in the belly of their dog, a Labrador terrier breed called Tuity.
The pair had been keeping the cash in order to pay back their auto loan, and one of such payments was left on the kitchen cabinet just for the scent of the "Benjamins" to seduce Tuity who made a decision to eat it.
The couple and their dog
The perplexed couple gave the dog some peroxide to induce vomiting and were able to recover $900 out of the loot in Tuity's belly.
On the other hand, this couple might be charged for animal cruelty by Animal Rights Group for inducing the dog to vomit the swallowed cash.