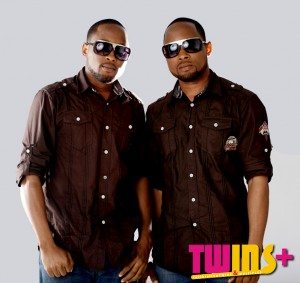 Feb 24, 2012 – 2011 Dynamix Award Winners, Nigerian Twins, Peter odion and Paul Akhere John known as THE IDENTICAL, owner of Identical Media, A Multimedia, IT and Entertainment Company, Announce the launch of the First Ever Twins and Multiple Lifestyle magazine ( TWINS+) Twins Magazine
The Twins brothers (The Identical ) has initiated several humanitarian projects for Twins and multiples, they are part of The Inspired Twins Association, that advocate for twins on the street and Twins begging, and the organization have organized several Twins Day and conference for Twins across Africa.
The Edo state born Identical Twins who also have great passion for Acting and film making, will be launching the first ever Twins and multiple Lifestyle Magazine in the world, which is their current project
TWINSplus International Magazine is a break from the norm of regular Magazine publications, the first ever Twin & Multiple lifestyle magazine in the world,
Our vision is to create a platform to showcase, celebrate and promote the twins culture, through exclusive interviews, Twins stories, articles and event parenting advices, event., also providing great resources for Twins and Multiple Parenting,
Its a fact that Twins are blessing to the world with wonderful talents and abilities, all over the world Twins are known for their unique talents, creativity in all ramifications
TWINSplus is a voice and medium to celebrate and showcase Twins, Multiples and Mothers of Multiples, their talents, creativity and achievements, and also providing advice and tips to mothers of Multiples
TWINSplus also have a project called SuperMOM ( Mothers of Multiples) that Celebrate and reward Mothers of Multiples across Africa.
And also several projects and events to celebrate Twins across Africa
1.Local Distribution Methods:
TWINSplus will be distributed on major newsstands Across Nigeria, and worldwide
Nigerian been the country with the largest twins and multiple birth, there are over 1000 twins Organizations with over 5 million Twins registered, with several twins gathering, events and festivals been organized ever month.
We will be distributing through our Twins and Multiple Networks in across Nigeria
International Distribution Methods:
TWINSplus is an international Magazine and will be distributing worldwide
we have partnered with major twins organizations and distributor worldwide, TWINSplus will be distributed in Ghana, Kenya, Uganda, Cameroon, South Africa, London, canada and USA Through our partners and large network of twins and multiples worldwide.
"The Ghana Twins Festival host over 5,000 Twins and parent of twins from around Africa for the past ten years.
Twins Days in Twins Burg Ohio, USA, host over 1 million twins and multpiles and parents from around the world august every year ,and is currently the largest twins festival in the world.
TWINSplus International Magazine / Identical Media is high affiliated and partners with all these twins Organizations and Events will be our major channel of distribution of the Magazine .
Digital Distribution:
TWINSplus is the Second Magazine from Nigeria to be distributed on Digital platform Worldwide, and on Mobile .
The magazine will be available in Digital version on Online News stand and Mobile ( Iphone, Andriod, Ipad and more,and on our website www.twinsplusmagazine.com
Aside all these targeted channels of distribution we also will be distributing to the general public through major magazine stands after the official launch on the 11th of March 2012 at ZIGGIES PLACE, MAGOGO GRA, LAGOS NIGERIA
for more details visit www.twinsplusmagazine.com facebook.com/twinsplusmagazine twitter @twinsplusmag
thanks you for you support.
regards
Identical
The covers and links to buy the magazine will be made available
By: Identical Media