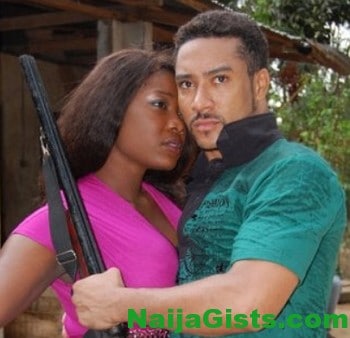 October 17, 2017 – Majid Michel: Why I Stopped Accepting Kissing Movie Roles
The well respected Ghanaian-Lebanese actor broke the heart of filmmakers and fans over the weekend when he made it open in an interview with Bryte FM that he will no longer be taking any movie role that involves kissing.
According to him, most Ghanaians judge him by the characters he plays in movies without having regard for his newly found love and passion for Christ.
He revealed this during the premiere of 'Adam The Eve' movie in Koforidua city, Southern Ghana on Saturday the 14th of October.
This should bring a deep sense of relief to his wife, Virna.