Hot Gists
MTN Nigeria in 966 Million Naira Debt, Shut Down Looming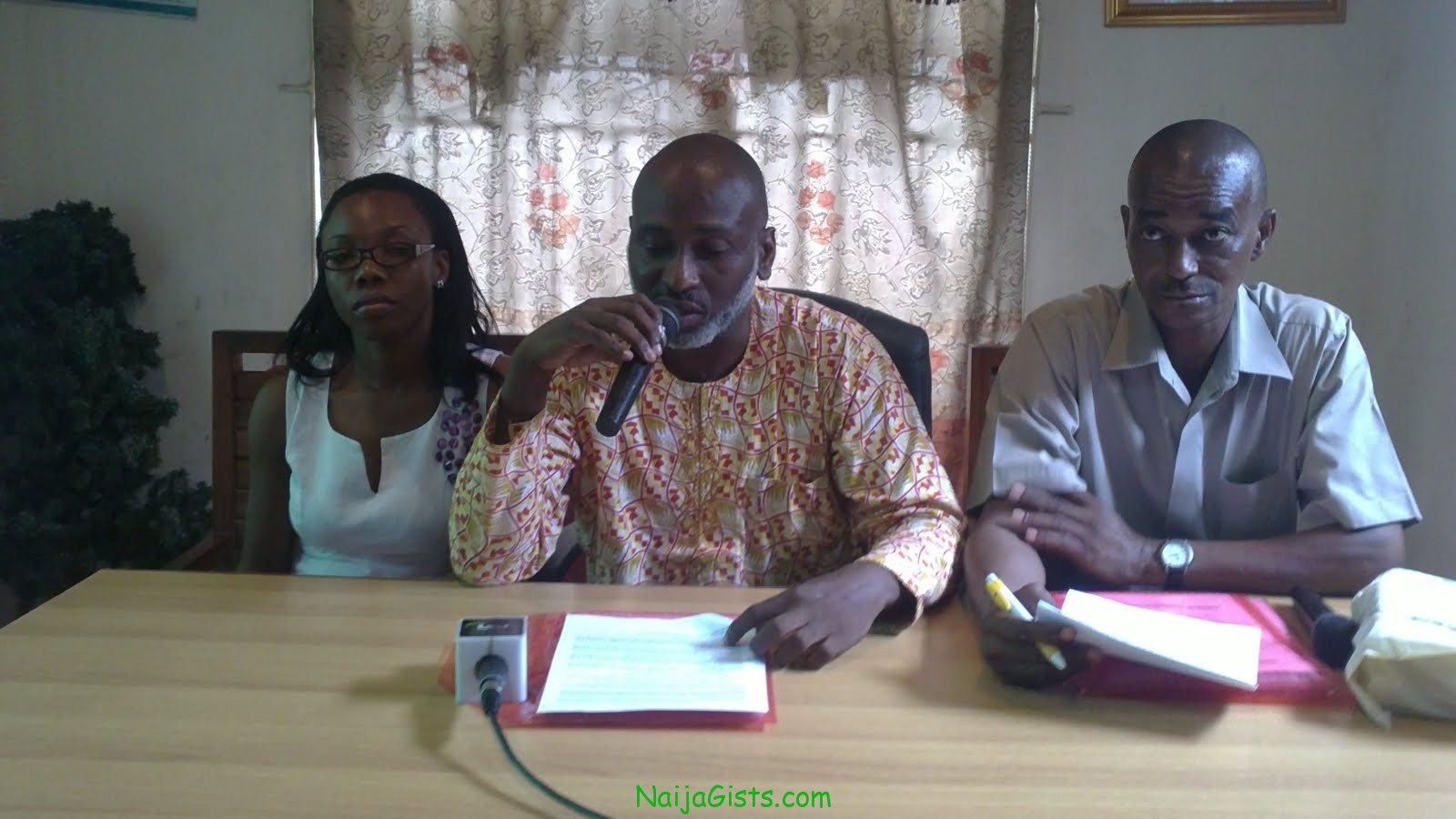 PNN briefing Jane Ezema, Abiola-Odunowo,Ogbeni Goke at the briefing
Nov 21, 2011 – MTN Nigeria in 966 Million Naira Debt,  Shut Down Looming
It's the wish of every contractor and every service-rendering company to work with any of the country's multinational companies. It is believed that having their names among their clientele commands respect. That must have been the hope of an indigenous engineering and fabrication company, Private Networks Nigeria Limited (PNN), when it was contacted to work as one of the contractors of the Mobile Telecommunication Company of Nigeria, popularly called MTN.
PPN recently revealed that MTN is in the process of putting it out of business as the telecommunication company has refused to pay it the debt it is owing it. PPN accused MTN of owing and refusing to settle a debt of N966 million owed it even when an aArbitrator, Justice D.F Akinsanya ordered the multinational telecoms firm to pay up.
According to a source within the company, PPN began the business of mast fabrication for MTN in 2001, and the debt is the accumulation of monies due for jobs it handled for the telecom giant until MTN began to act funny in 2008, triggering a dispute in 2009 over invoicing.
PNN revealed that the telecommunication company owed it the sum of N452 million in 2007, which later escalated to N2, 942 billion. According to the company source, PPN in 2007 entered into a site integrated maintenance contract with MTN for the management and maintenance of base stations in northern parts of Nigeria, which eventually totaled 1,000 sites. However, over a period of time, dispute arose where invoices submitted to MTN by PNN were challenged by the telecoms firm on the basis of wrong site classification. PNN said it was asked to reverse the invoices pending a joint audit by both companies after which the balance of the invoice would be paid.
Our source revealed further that when eventually the joint audit was done, it was discovered that PNN was correct. It submitted a variation invoice to MTN for the sum of N452 million. PNN said that instead of MTN paying, the company became very hostile and stopped paying for any services already rendered to it by the engineering company when payment was due. And this later led to MTN asking PNN to return all sites under its management without making arrangement of paying what it already owed.
A company source revealed that since about 96 per cent of the company income came from their work with MTN, the prolonged non-payment led to a cash crisis, where the company had become indebted to about 56 different companies that supplied diesel to base stations that the company managed for MTN. And when all entreaties to MTN for payment failed to yield any result, it finally instituted arbitration proceedings, which primarily was to mediate between the two companies, rather than allow them be at loggerheads. MTN agreed to the process and offered a selection of its preferred arbitrators, with both agreeing and appointing Hon. Justice D.F Akinsanya.
The final award of the Sole Arbitrator was made on 20th of April, 2011 to the tune of N966 million but up till now the telecommunication company has refused to pay. It has also been making sure all efforts at facilitating a meeting is blocked.
When contacted for their side of the story, MTN General Manager, Corporate Communications, Mrs. Funmi Omogbenigun; Head, External Communications, Mr. Andrew Okeleke; Corporate Services Executive, Mr. Wale Goodluck would only refer to a statement by its lawyer, Messrs Femi Falana in an advertorial where the company said the final award delivered on the 20th April, 2011 is presently a subject of litigation before the Lagos State High Court in suit no: LD M/492/201.
Stating that the telecommunication company had no choice than to severe the contract based on the fact that PNN failed to meet several of the agreed terms and conditions between it and MTN, which was why the sites were consequently taken over from PNN.
Though MTN is basking in the euphoria of its 10 years of successful operation in the country, those in the know, especially their subscribers, claim that the company is nothing but a fraud that rips Nigerians of their hard earn money through poor services covered up with the numerous fake promotions and bogus jamboree.