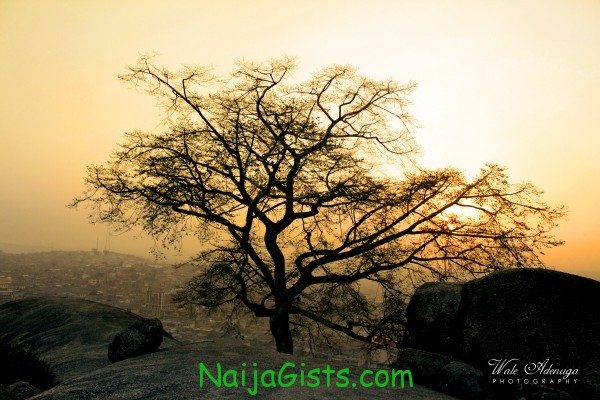 Dec 1st, 2011 – The Tree Of Life By Wale Adenuga
New Day! New Month!! New Beginnings!!!
Breathe in the Cold dry air in this last Lap of the Year, because it's December again!
We start off this Month with a sunset photo at the historic Olumo Rock landmark …
I Call this one…The Tree Of Life….Tree of New Beginnings…..
 Happy New Month! Have a Wonderful December!