Columns
Nigeria Ranked #1 World's Worst Country To Be Born In 2013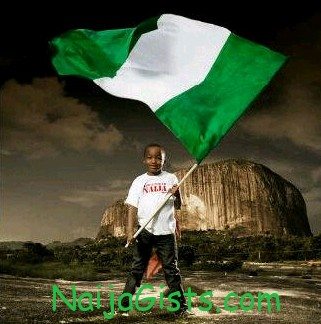 Nov 22, 2012 – Nigeria Ranked #1 Worst Country, Place To Be Born In The World In 2013
Nigeria ranked worst place to be born in the world – Can you imagine that?. naijagists.com
Our beloved country of Nigeria is blessed with beautiful people, nature and a lot of mineral resources however, the rate of crime, kidnappings, corruption and bribery that is presently plaguing the country has sparked bad international recognition.
In this recently concluded Where to Be Born Index for 2013, out of 80 countries of the world, Nigeria ranked the #1 worst place to be born.
Just last month, AIO (the African Insurance Organization) tagged Nigeria a Kidnap for Ransom Capital of the World after 25% of Global Kidnappings took place in the country this year alone.
According to recent Global Peace Index, Nigeria ranked 6th most dangerous African country to live in.
On Wednesday the 21st of November, 2012, EIU (Economist Intelligence Unit ranked Nigeria 80 out of 80 countries assessed.
This means Nigeria is the Worst country to be born in all the 80 analyzed countries.
In the ranking, Switzerland ranked the best country to be born with 8.22 points followed by United States Of America  & Germany on 16th position with 7.38 points.
Among the African countries analyzed, South Africa is the best country to be born at 53rd position followed by Algeria at the 54th position.
See the detail ranking below
Is Nigeria that bad?