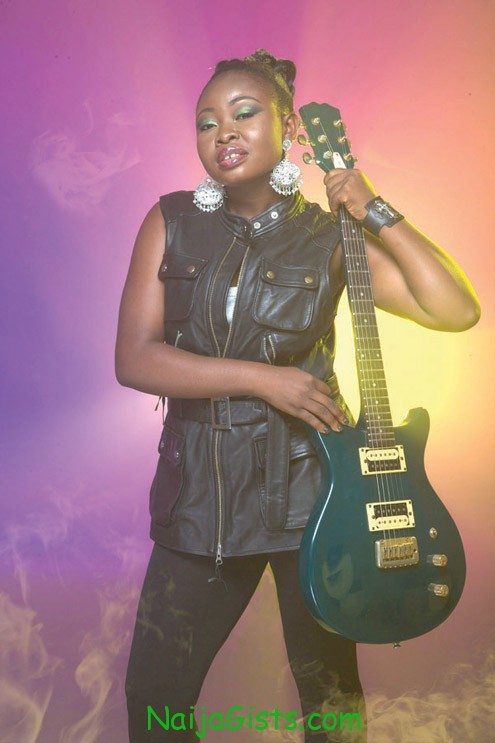 Monica
Dec 16, 2011- Project Fame Winners To Be Revealed Tomorrow
The Contestants in MTN's Project Fame has taken the competition to another level of excitement and in the spirit of the season, the Play House Choir joined them in a beautiful carol night and an evening of personal compositions. naijagists.com
Monica started off singing Do you hear what I hear? The judges were full of her praise after this smooth rendition. Next was Ethel, who did a beautiful rendition of White Christmas.
Roy stepped up the ambience with a classic rendition of What child is this? Yvonne was so on point with her version of The First Noel,  so also was Ruth, whose performance of Oh Holy Night pierced into the soul of everyone, while Ese brought a traditional feel to the season with a lovely performance of Gbo ohun awon angeli ti n ko'rin, a Yoruba carol song which got everyone dancing in excitement.
Taking the performance to another level, the contestants brought up the game as they performed their own personal compositions. They were all very striking with their writing, arrangement and performance skills.
TY Mix, one of the judges, did not fail to commend the depth of their talent. Ethel's Melody was quite striking especially with her description of birds and the ti-ti-ti…pow chorus. Ruth also did so much with languages as she sang her own Mo n bo wa'le. Ese dedicated her song to lovers which actually would pass for a wedding song. Roy did a beautiful one which he dedicated to The African child, Yvonne sang I will fly away and Monica's Na you I want. She sang in her language and ended her performance in tears.
As if all these performances were not enough, the evening came to a climax with the contestants sending the show with a medley of K'naan's Waving flag and Shakira's Waka waka.
As viewers continued to vote for their favourite contestants, the winner of the keenly contested music competition will emerge tomorrow.