World News
Spanish Prostitutes Boycott Top Bankers Until They Pump Money Into The Economy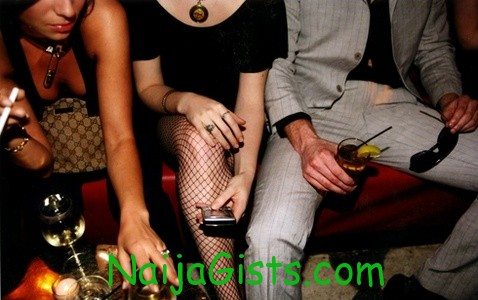 March 26, 2012 – Spanish Prostitutes Boycott Top Bankers Until They Pump Money Into The Economy
Every profession has its own contribution to the well-being of the society and here is one of a kind. High-class prostitutes in Spain are now refusing to have sex with the nation's top bankers until they open up the credit line to cash-strapped families and businesses.
According to Russian Today, Madrid's top-end prostitutes say their indefinite strike will continue until bank employees 'fulfil their responsibility to society' and start offering bigger loans for struggling Spaniards.
Some sneaky bankers were reported to be trying to circumvent the protest by claiming to be architects or engineers, the sex-workers said.
But this was 'not fooling anyone' because, as one escort revealed: 'It has been many years since these professionals could afford rates that start from €300 per hour.'
Madrid's luxury prostitute trade association, which is reportedly, initiated the strike, said: "We are the only ones with a real ability to pressure the sector.
We have been on strike for three days now and we don't think they can withstand much more. It said the move came after one of its members, Lucia, pressured a bank employee client to grant a loan by halting her 'sexual services'.
The bankers are said to have become so desperate they called in the government for mediation.
Prostitutes are now making waves!