Hot Gists
TB Joshua Debunks 2go Users' Death Prophecy
July 18, 2012 – TB Joshua Responds To 2go Users' Death Prophecy
TB Joshua has come open to debunk a rumour that went viral few days ago about him prophesying the mass death of 2go mobile chat users.
According to him, he's got no involvement in this kind of rumour.
Read his message below
TB Joshua's Message On 2go User's Prophecy Rumour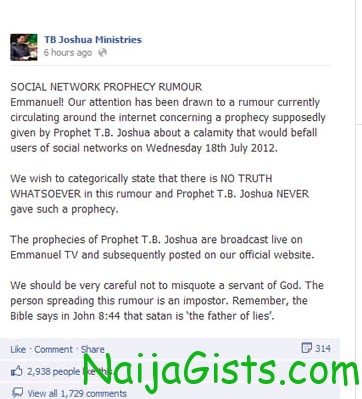 Guys you may now go back to your 2go accounts no shaking!