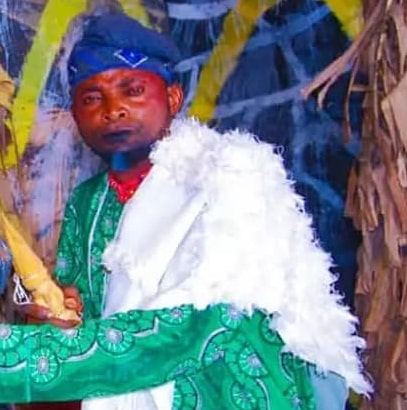 Adewale Alebiosu: I Was Born A Muslim. I Converted To Christianity Long Time Ago
Yoruba actor Adewale Alebiosu popularly called Awo Loji has debunked reports that he works as a traditionalist in real life.
In an interview with Femi Oguntayo, he stated that contrary to opinions of his fans worldwide, he is a Christian who attends church.
According to him, he learnt how to act as a herbalist from his boss, Fatai Adetayo, popularly known as Lalude.
He also engages in a lot of research by consulting traditional worshippers and herbalists to know about incantations and necessary ingredients to use in making traditional medicine.
However, they are all meant to entertain his fans and movie lovers, as he is not a traditionalist.
He added:
"I was born a Muslim, but later converted to Christianity. I'm devoted to his God. I only took interest in playing traditional roles in movies."