Daily Health News
Best Natural Birth Control Herb & App: How To Use Neem Leaf Capsules & Eve Free Contraceptive App To Prevent Pregnancy
How To Use Neem Leaf Capsules & Eve Free Contraceptive App To Prevent Pregnancy
Quick one ladies, before I resume news update for this evening, I want to answer a very important question.
A very beautiful lady who is tired of using birth control pills and IUDs just sent me an email asking  what she can do to prevent pregnancy.
Am currently using Eve Contraceptive App and Natural Birth Control Herbs to prevent pregnancy.
The full name of this app is Eve Period Tracker . It is available for download on your Android phone.
This is how the app looks.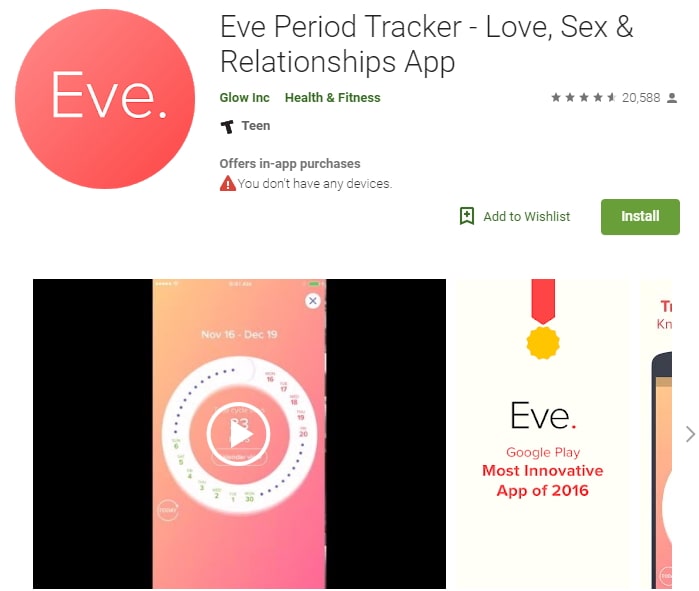 How Eve Period Tracker Works.
After downloading the app, input all the necessary information needed for registration.
The app will prompt  you to input the first day of your period and suggest the last day for you.
If the last day of your period is wrong, you can correct the date.
From there, the app will tell you your ovulation period (time you can become pregnant) (colour green), your safe period to have intimacy (colour blue).
Your period days will be in red.
This app has never failed me but if for any reasons, I go overboard because of Oga on top's wahala, I use natural herbs to induce my menstrual period.
I will create a step by step instruction on how I use natural herbs to induce my period safely soon but for now, I have to resume news update.
Warning To All Women.
Do not use Penny royal Herb to induce your period or as natural birth control pill, it is toxic, a slight overdose can kill.
But before I go, let me tell you about a very powerful herb called Neem.
I have personally recommended it to couples looking for effective ways to prevent pregnancy.
If both couple use it, their chance of conception is very slim.
Some experts even suggest women use Neem oil as a natural spermicide but I don't really encourage getting such down there.
The herb is very effective.
How To Use Neem Capsule To Prevent Pregnancy
To use the right dosage, get the supplement and use 2 capsules twice daily at meal times .
Here is the non GMO brand am using. Click on the image below for more information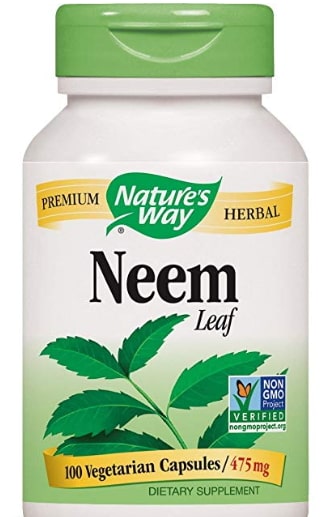 This is what I have been using as an emergency contraceptive herb for the past 2 years.
Note: Over-usage of any herbal supplement can cause issue with your liver. You should only use this occasionally and not every day.
It is better to use Neem as an emergency birth control herb and not an everyday thing.
I use other herbs also to induce my period if I happen to miss it. I will discuss this in another update later in the week.
Shortly before I go, you can use Dong Quai or Black Cohosh to induce your period.
Watch the short video below.
News update will resume shortly.