Crime News
Fake US Doctor Charged After Nigerian Woman Dies From Butt Enlargement Complications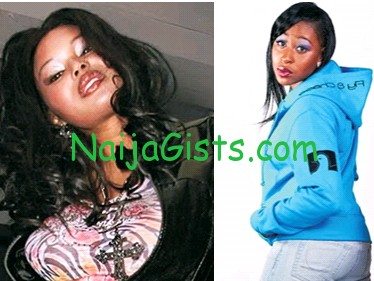 Late Claudia Aderomiti (R)
Oct 11, 2012 – Black Madam (Fake US Doctor) Charged After Nigerian Woman Dies From Butt Enlargement Complications
41-year old transgender Padge Victoria Windslowe based in Philadelphia aka Black Madam who specializes in posing as fake doctor and performing bogus Butt Enlargement surgery for unsuspecting women has been charged with murder. naijagists.com
A London-based Nigerian woman, Claudia Aderotimi died in February 2011 after receiving fake silicone injections for buttocks enlargement during a visit to Philadelphia last year.
After a cosmetic surgery at an Airport hotel in February 2011, Claudia Aderotimi developed some complications.
According to Police report, Padge Windslowe who administered the injection left Aderotimi in the hotel room after she complained of shortness of breath and chest pain.
She died few hours later in the hotel.
The self-acclaimed Black Madam has been charged with 3rd-degree murder.
She has also been charged for allegedly using silicone and Krazy Glue to perform a similar cosmetic surgery which injured an exotic dancer.
This madam na serious criminal o. Haba Krazy Glue for y…..