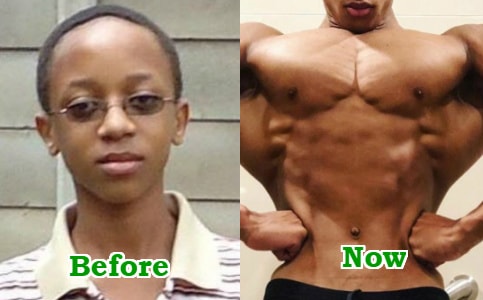 Bonheur Ntwari, Australian Boy Who Made Fitness The Focus Of His Life Develops Monster Physique
Meet Bonheur Ntwari, a young man who became a superstar years after he developed strong hatred for his slender body.
The Brisbane Australia-based Instagram body builder said his story changed in 2015 when he became uneasy about his skinny body and joined a local gym on his 16th birthday to build muscle mass .
Since then, he has made fitness the focus of his life.
The fitness fanatic is now the founder of Bonheur Fitness.
He is working on a body transformation program called the Alien Age.