Crime News
Child Theft: Medical Doctor & 2 Women Arrested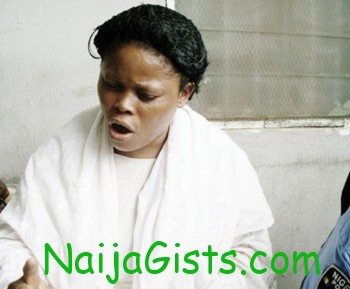 June 7, 2012 – Child Theft: 2 Women and Doctor Arrested
The Medical Director of Faith Hospital located in Abaranje, the Ikotun area of Lagos State, Southwest Nigeria, Dr. Matthew Longe, and two women have been charged before the Yaba Magistrate's Court, Lagos, in connection with the alleged sale of a five-month old boy, Michael Akintunde.
The 56-year old Longe was arrested along with Patience Ben, 19, and Benedicta Oriwo, 45, for allegedly stealing Michael from his parents' residence at 9, Soji Odadele Street, Abaranje, Ikotun, Lagos.
Patience, who was a friend to the child's mother, had confessed to the police that she had earlier sold her own two babies before going for her friend's son.
She allegedly took away little Michael while he was sleeping and her mother was in her kitchen cooking.
He was thereafter taken to the hospital where he was sold for N300, 000 to an Abuja-based buyer.
We had reported how Patience went to Mrs. Femi Akintunde's house where she allegedly perpetrated the act.
The police at Ikotun arrested her and rescued the boy.
She was said to have confessed to the crime.
The matter was transferred to the State Criminal Investigation Department, Panti, Yaba, Lagos for further investigation.
The suspects are now facing charges of child theft and trafficking.
The presiding Magistrate, Mrs. O. A. Ogala, who presided over the hearing at the court ordered that the matter should be transferred to a family court in Sururere, Lagos because of the age of the victim.