Crime News
Couple Who Poured Hot Water On 7 Month Old Baby In Asaba Delta State Arrested For Murder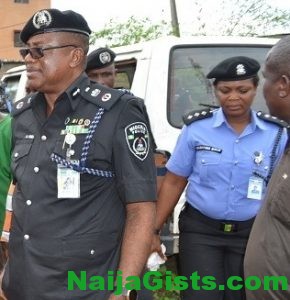 October 19, 2017 – Couple Who Poured Hot Water On 7 Month Old Baby In Asaba Delta State Arrested For Murder
Police in Delta state has arrested a husband and wife, Gideon Aya and Adaeze Aya for alleged conspiracy and murder of a seven month-old baby, Wisdom Roland at No. 33 Nwobodo Street, Akwebulu, Asaba.
The Commissioner of Police in the State, Zanna Mohammed Ibrahim disclosed this in a statement signed by the Delta State Acting Police Public Relations Officer, DSP Andrew Aniamaka.
The police said in the statement that "one Roland Ikenna 'f' of No. 33 Nwobodo Street, Akwebulu, Asaba reported at 'C' Division Police Station, Asaba that one Jumia Roland 'f' and Adaeze Aya 'f' had misunderstanding wherein Jumia first poured hot water on them.
"The couple retaliated by pouring hot water on the body of Jumia Roland 'f' and in the process, the hot water poured on the seven (7) months old baby of Jumia Roland – Wisdom Roland 'm'.
"Both victims were rushed to Federal Medical Centre,FMC Asaba for treatment but on 06/10/2017 Wisdom Roland 'm' died while receiving treatment."
The Commissioner further stated that the case was presently under investigation.