Entertainment News
Davido Is Innocent;Tagbo Drank Himself To Death..CCTV Footage Has Vindicated Him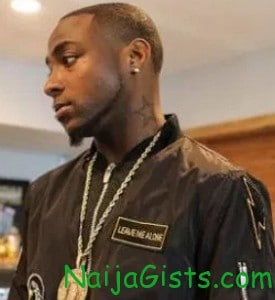 October 15, 2017 – Davido Is Innocent Because Tagbo Drank Himself To Death..CCTV Footage Has Vindicated Him
By Mikky Attah
Davido – I don't like you, but I agree you are innocent
An adult male went out one night, as was his usual to have some drinks. Usual because every photo of his shows him either with a phone or a whiskey glass. Only this time, the not-too healthy looking man overreached even for a hefty Goliath. 40 tequilas at least, as confirmed by the barman! Sadly, he drank himself to death; end of story.
NO – this man happened to have big friends. Very big, like DAVIDO. Yeah, that's why this tale has taken a different twist.
Otherwise at 35 with half one's life gone, one ought to know one's limits in everything. 50 tequilas can easily kill 5 men, not to talk of one. The autopsy released also indicates analgesics in the system – a very wrong combination. Sad but unfortunate, once again my sympathies to his relatives.
Davido I don't like, I'm a little queasy about his videos, I like his music. But since his ill-treatment of Sophie Momodu, Chief Dele Momodu's niece – I have no love. However, in this whodunit, I declare Davido innocent:- The fellow at the centre of all met up with friends, including Davido for drinks. About midnight (lawyer's statement) Davido left their company – I watched that CCTV coverage. Tall and lanky, the man in question was quite easy to identify in the crowd, he was so inebriated he was swaying like a praying mantis. I even praise Davido here – as a friend he tried, even attempted to force the man into his car and take him home. The man refused and wriggled away. Davido has my sympathy at losing 2 friends in 1 week.
I carefully read through Thursday's statement by his lawyer Norrison Quaker SAN. Nice one by Davido to cancel coming concerts for now. The midweek press briefing by the ACP informing that Davido instructed his backup car to escort the vehicle of the deceased to hospital is libelous, I'd say. Know what? Even if Davido did instruct so, he did very well to stick out his neck; knowing the next thing would be getting roped in.
My last word on this is just a wish: the investigators would also be just as tenacious in cases of murder victims – especially politically motivated murder "mysteries"