Entertainment News
Davido Girlfriend Chioma Avril Drops Out Of School, Seventh Day Adventist Parents Angry As She Defers Course At Babcock
Davido's Girlfriend Chioma Avril Rowland Drops Out Of Babcock University
…..Seventh Day Adventist Parents Disappointed As She Defers Her Economic Degree Program
The words on the street is that highly celebrated girlfriend of star singer Davido has abandoned her education for her love life.
Chioma Avril Rowland, the only assurance in Davido's life at the moment reportedly dropped out of Babcock University to get more time for Davido who has been celebrating her since they met months ago.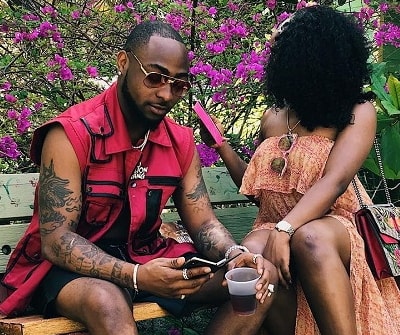 According to report, Chioma who gained admission to Babcok back in 2012 supposed to have graduated in 2016 and since her path cut across Davido she has been in and out of school.
According to her course mates, Chioma has not been attending lectures for a while now and from the look of things she may not return to school.
Her devout Seventh Day Adventist parents are said to be in pain by the way their daughter has chose to defer her studies to concentrate on serial baby daddy, Davido.
Although they are not yet married, Chioma and her boyfriend have been living like married couples.
In her reaction via Instagram few hours ago, Chioma who refused to give reason for her no show in school told her critics to shut up.
Why bother her? May be she will return to school when she becomes Davido's 4th baby mama.