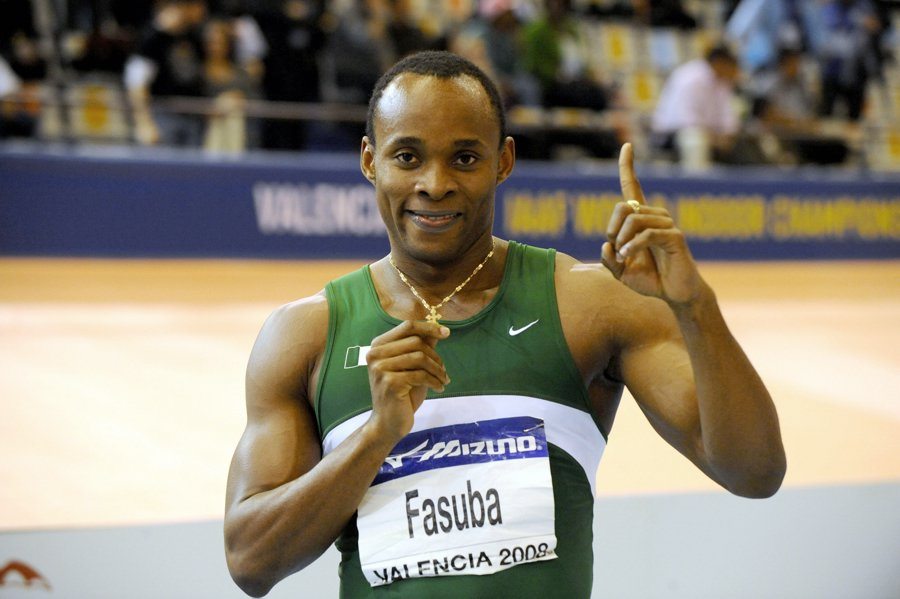 Feb 16, 2012 – Fastest Man In Africa, Olusoji Fasuba Joins Royal Navy
Nigerian born Olusoji Fasuba, Olympic Bronze Medalist and Africa's 100m record holder, has just completed 9-months of training to become a logistics specialist in the Royal Navy. naijagists.com
Olusoji Fasuba
28 year old Olusoji Fasuba retired from professional running and joined the Navy last May to provide a more settled life for his wife and baby daughter. He's married to 400m runner Ngozi Nwokocha, and they have seven-month-old daughter Annabelle.
As a runner, Olusoji set an African record in the 100m of 9.85 seconds, just 0.27 of a second slower than the fastest man in the world, Usain Bolt.
Keep making Nigeria proud brother !