Femi Branch
Femi Branch Returns To Nollywood Months After He Got Injured In A Jackie Chan-Like Stunt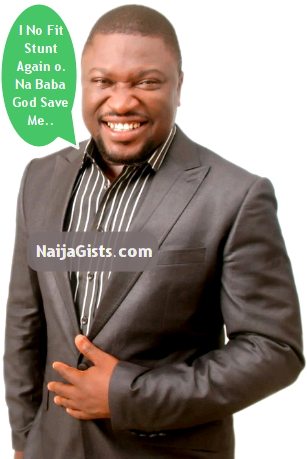 Oct 6, 2012 – Femi Branch Returns To Nollywood Months After A Bad Accident In A Jackie Chan-Like Stunt
Nigerian Yoruba actor Femi Branch is set to make a come back to Nollywood after sustaining a bad injury on a movie set in Ikorodu, Lagos several months ago in an attempt to perform a Jackie Chan-like stunt (lol). naijagists.com
He got injured after the stunt went wrong on the movie set in December last year.
In the stunt-gone-wrong incident, the actor jumped and landed on a drainage steel that cut his leg.
The injury got so bad that the actor had to be treated by an Hausa Herbal Specialist.
Femi Branch who couldn't walk by himself for several months said his best friends supported him during his treatment time.
The actor is back to acting now but no more stunts for him.