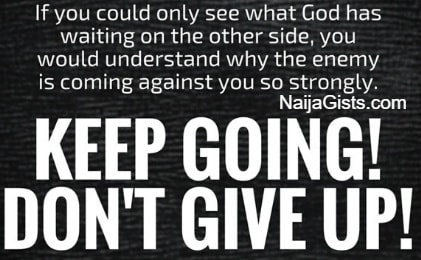 By Michelle Cox
When it looks like He's doing nothing, He's working busily behind the scenes.
I rode home from Memphis a few weeks ago with my friend, Lori Brown. We had an awesome time talking and laughing on the 10-hour drive, catching up on family news, talking about God and the dreams on our hearts of things we'd like to do for Him.

And then as we zoomed down I-40, we noticed that traffic was slowing . . . and then it came to a complete stop. Just for the record, sitting in a parking lot on the interstate is not my idea of a fun thing. And then when Lori checked her GPS, it said that the wait would be one hour and 29 minutes. Oh my. The trip was already long enough. That certainly wasn't the news that we wanted.

But then when she checked it again about 10 minutes later, the wait had been shortened to about 30 minutes. A third check showed an even shorter wait time.
That's when we noticed cars start to pull across the wide grassy median. Car after car of people who were tired of waiting, heading in the opposite direction to find another route.
About a minute after they left our lane, traffic started moving again, I told Lori, "Wow, if they'd waited just another minute they would have been moving again.

And that's when God whispered to me, "That's exactly what happens when folks get tired of waiting for Me. They strike out on their own—but if they'd just waited a little bit more, I was ready to move and I had something so much better for them."

Are you waiting on an answer to something you've prayed about? Does it seem like it's taking forever for God to answer? I understand. In conjunction with my Just 18 Summers project, I've had a big dream on my heart to make a documentary and a movie that I know will make a difference in the lives of many families. The screenplay is written. The teams of filmmakers are on board for both projects. All we need is the funding. The waiting has been hard these past few years.
I'm by nature a take-charge kind of gal, and there have been so many times when I've been tempted to "help" God move things forward. But He keeps saying, "Wait on Me."
So now my prayer is, "God, don't let me move ahead of You. Give me patience to wait until You're ready." You see, with the beauty of hindsight, I've come to realize that all those times when it's looked like God was doing nothing, He was busily at work behind the scenes. I've realized that if things had happened on my timetable, pieces that needed to be in place wouldn't have happened.

Has my funding arrived yet? No. But I know that the God who put the dream on my heart will be faithful to provide everything I need to accomplish the task.
If you're waiting on an answer from Him, don't give up right before He moves. You'll never regret waiting on Him . . . but you just might regret moving before He's ready.
I remain confident of this, I will see the goodness of the LORD in the land of the living. (Psalm 27:13).