Hot Gists
Governor Rotimi Amaechi's Driver Electrocuted At Abual Quarters In Port Harcourt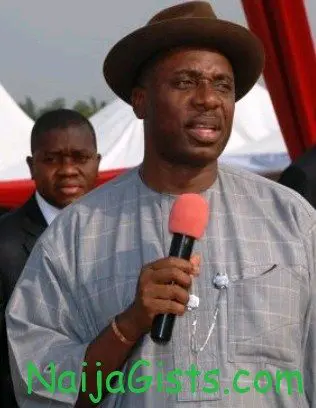 Nov 6, 2012 – Governor Rotimi Amaechi's Driver Electrocuted At Abual Quarters In Port Harcourt
Mr Ibiba Jack, one of the drivers of Rivers State Governor Rotimi Amaechi's convoy has been electrocuted. naijagists.com
Jack who died in his early 40s at the Government House quarters (Abual Quarters) in Port Harcourt on Sunday was trying to help a cleaner who suffered from a naked electrical cable shocks during the mishap.
As Jack was trying to help the cleaner, his legs got tangled up in the faulty electrical cable. He suffered from electrocution on Sunday and was declared dead at the Government House clinic.
The cleaner the deceased was trying to rescue is currently responding to treatment at a local hospital.
Mr Ibiba Jack left behind a wife and a baby boy.
May his soul rest in perfect peace.