Hot Gists
How Nigeria's Oil Minister Dieziani Madueke Benefits Billions From Oil Subsidy Funds,The Reckless & Extravagant Lifestyle of Her Step-Children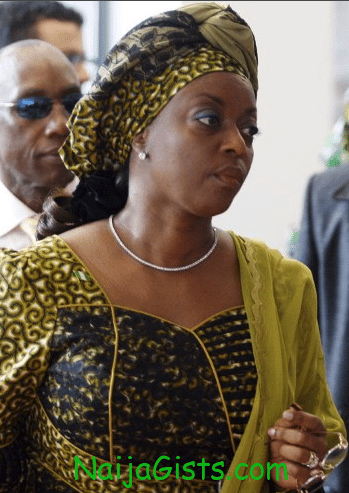 Dieziani Madueke
Jan 25, 2012 –  How Nigeria's Oil Minister Dieziani Madueke Benefits Billions From Oil Subsidy Funds, the Reckless & Extravagant Lifestyle of Her Step-Children
Althought the tension caused by the sudden removal of fuel subsidy on January 1st, 2012  by the federal government is gradually fading away, the action or inaction of some people that participated in the whole drama that nearly brought the country to her kneels is coming out, with accusations and counter accusations from the actors and actresses in the subsidy scam. naijagists.com

While the crisis was raging like a harmattan inferno, many people were giving reasons why government must remove the subsidy, saying that the country is in a comatose state and that if care is not taken, the economy will collapse.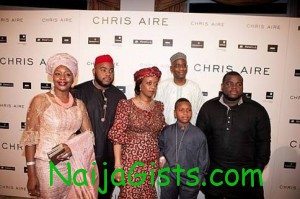 One of the spokespersons of government is the incumbent Minister of Petroleum, Dieziani Alison-Madueke, who went all out to defend the policy, stressing that some people corner the benefits rather than the masses who the subsidy is meant for.
While the debate was going on between government and the civil society groups, one group told the general public how Haruna Momoh, the Managing Director of PPMC and Dieziani Madueke had been demanding and pocketing N50 on each litre of kerosene and petrol produced by local refineries since January 2011 till date. The group alleged that though the minister and the PPMC boss told the marketers that the money was their contribution to the campaign of President Jonathan, the illegal contribution still exists even after the election.
Let the party continues
Aside this, the group stated, the govt should probe Nezor SA and Tridax SA, two companies owned by the Petroleum Minister which are run by her junior brother. These two companies in the last 16 month of her tenure have emerged from nowhere to become part of the few companies lifting crude oil and two of the largest beneficiaries of the subsidy.
This group also wants Nigeria to probe the new list of briefcase companies now lifting crude oil because they paid a minimum of $1 million to Momoh and Deziani.
The minister has however come out on several occasions to refute this allegation and others, claiming that those peddling the rumours are just all out to destroy her reputation and malign her name.
To buttress that the minister has more than more enough to throw around with her children while Nigerians suffer, photos obtained reveal that the step-children of Nigeria's Oil Minister,  Diezani Alison-Madueke, are living like kings in America , complete with private jet travels, luxury ship vacations, frolicking with local and international superstars such as D'banj, Neyo and Cecil Hammond. Though she claimed that the country is broke, her children have the best of life, spending extravagantly and enjoying life to the hilt.
However, the relationship of music star D Banj with Dieziani's kids has made him to be one of those briefcase marketers who are said to be lifting oil courtesy of madam minister