NaijaGists Creativity Center
How To Become An Oil & Gas Marketer In Nigeria. Guide To Starting A Lucrative Petrol Filling Station Business In Nigeria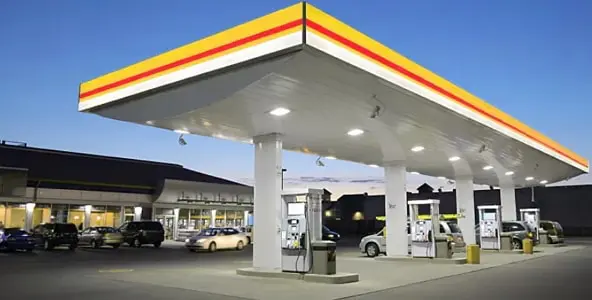 By Our Reporter
How To Become An Oil & Gas Marketer In Nigeria. Guide To Starting & Running A Lucrative Petrol Filling Station Business In Nigeria
It is needless to state that Nigeria is one of the world's top oil-producing countries. Since the first discovery of crude oil in 1958, the country's economic mainstay has continued to be crude oil.
Besides the fact that Nigeria is one of the top producers of oil, it is also one of the world's top consumers with an average consumption volume of about 40 billion cubic centimeters. This means that the market for oil products and by-products in Nigeria is a large one. You can also gain from this "liquid gold" industry through various means; one of which we are going to discuss in this article.
The purpose of this article is to serve as a guide for anyone who wants to venture into the oil and gas industry in Nigeria by setting up a petrol filling station. Before we go on to look at the steps required to start your own petrol filling station business, let us take a look at the two major ways that you can get into the business.
Types of oil marketers In Nigeria
Basically, there are two major types of marketers for petroleum products. There is the group of dependent marketers and another group of independent marketers. You can be under any of the two groups or even market under both categories. However, before you decide on the type of marketer to be, you need to understand the benefits and challenges/disadvantages of both types.
That being said, let's take a quick look at the two marketer types.
Independent marketers. As an independent marketer, you own and run a petrol filling station under your own name, purchase your products directly from NNPC (Nigeria National Petroleum Corporation), as well as have a representative or an assistant at the PPMC depot.
Advantages of being an independent Oil marketer In Nigeria
As an independent market, you are in complete control of your business. The limitations of the dependent marketer have no hold on you; as such you are able to operate the business in any way that suits you.
You deal directly with the NNPC as an independent marketer. This offers the advantage of buying oil products at cheaper rates than when under a franchise.
More profitable. As an independent marketer, you tend to gain more than a dependent marketer whose dispensing price will in most cases be fixed by the franchiser.
Disadvantages of being an independent Oil marketer In Nigeria
You must meet the required minimum quantity of products by NNPC. Currently, it is required that all independent oil marketers must be able to purchase at least 33,000 liters of petroleum products from a depot.
Increased cost. Since you are running and funding all aspects of your business by yourself, it means that you will have to spend more than when you are under a franchise. Moreover, as an independent oil marketer, you are compelled to join IPPMAN (Independent Petroleum Products Marketers Association of Nigeria) and pay a certain fee called union charge (about N10) every time you lift petroleum products.
Your supply can be conditional. Unlike dependent oil marketers that are privileged to get supply at any given time (apart from the situation of a fuel scarcity), independent marketers do not have the same privilege.
It involves a lot of work. For example, it is required that you issue a bank draft to CBN (Central Bank of Nigeria) in the name of NNPC before you can be able to lift any petroleum product as an independent marketer.
Dependent marketers. A dependent petroleum marketer is one that holds the franchise of a major marketer to market petroleum products under the name of the major marketer. This means that your petrol filling station and all included facilities will be branded by the franchiser such as Total or Oando.
Advantages of dependent oil marketers In Nigeria
Less stressful. Being a dependent oil marketer relieves you of so many stress that independent marketers face. An example is in the case where you don't need to use bank draft for making payment; you only need to pay directly into the account of your franchiser.
The marketing advantage. Since you will be operating under the brand name of your franchiser which in most cases is already an established and well-known brand, you don't need to start advertising your business.
You don't need to have a representative at the PPMC depot. Since you are under a major marketer, you don't need to delegate someone to represent you at the PPMC depot.
Reduced running costs. Aside from the reduced stress, you also get to spend less as a dependent marketer. A good example is where you don't have to arrange and pay for transportation of products as your franchiser would have covered that. Moreover, the risk of trucks involving in accidents or shortage of supply will be eliminated.
Disadvantages of being a dependent Oil marketer In Nigeria
Well if you are dependent it definitely means that you don't have all the freedom. To become a dependent marketer under a brand, you will be required to agree to the terms and conditions of the brand, which in most cases is limiting.
Less profit. The kind of profit which you'll make as a dependent marketer will be lower than that of an independent marketer. This can also slow down the growth of your business.
Advantages of running a petrol filling station
It is a lucrative business.
We've already established the fact that Nigeria has a large market for oil and gas products as it is one of the biggest consumers in the world. This unequivocally means that you have a great chance of making huge profits from the business as Nigerians will always consume petroleum products every day.
You don't need to be so bothered about competition.
The demand for petroleum products in Nigeria is so high that the supply seems to be insufficient. Even multinational oil marketing firms like Shell and Mobil continue to seek individual marketers to make up for this lack. What this means for people like you and me is that we can always be assured of making profits from the business.
It is easier to set up than ever before.
Due to the fact that the Nigerian government has executed some transformations in the oil and gas industry to favor oil marketers, it becomes easier to set up and run a petrol filling station now than in the past. One of such government actions is the importation of petroleum products solely by the government to curtail overpricing.
Steps to take when setting up a petrol filling station in Nigeria
This is the most important part of this article. To set up your own petrol filling station, you will have to follow the steps below:
Step 1: Write a business plan
This step cannot be over-emphasized. Drafting a good business plan is a vital step in starting any capital intensive business as it will help you to know how the business will go when started.
Step 2: Register your business
When you have a solid business plan, you should hire a lawyer to assist you in registering your business name with C.A.C (Corporate Affairs Commission).
Step 3: Get an ideal location for the station
Have you ever wondered why most petrol stations are located on busy roads? If you have, then you should understand the importance of siting your filling station in a good location. Nevertheless, siting your filling station in a rural area will still bring in profit but it cannot be compared to when it is located in a city.
Step 4: Begin construction of the filling station
When you have selected a good location for your filling station, the next step is to start the construction. Note, however, that you need to obtain an approval for the construction from the Department of Petroleum Resources (DPR).
A petrol filling station should include at least the following facilities:
A minimum of three dispensing pumps
Hardcore flooring for vehicular movement
Canopy to cover the pump areas against the weather
Perimeter fencing around the station
Underground storage tanks to store the petroleum products
A bungalow to house the offices and maybe a supermarket or restaurant
Step 5: Obtain the necessary permits
Before you can begin operating a petrol filling station, you will have to revisit the DPR as well as other regulatory/affiliation bodies to gain permits for operation. Besides DPR, NNPC, PPMC, and IPPMAN the other regulatory bodies or affiliate unions are:
PPPRA – Petroleum Products Price Regulatory Agency
NUPENG – National Union of Petroleum and Natural Gas Workers
PENGASSAN – Petroleum and Natural Gas Senior Staff Association of Nigeria
Step 6: Seek for suppliers
In seeking for suppliers, you need to ensure that they are genuine and that their products are not adulterated to avoid destroying the reputation of your business before starting. If you are operating as a dependent marketer, you have the advantage of getting supplies from your franchiser (the major oil marketer that gave you the franchise to market products).
Step 7: Hire staff
When you are done with the construction and have obtained the necessary licenses for operation, you must employ staff members to help in the daily running of the filling station. Some of the basic personnel for running a fuel station include a manager, a cashier, pump attendants, and maybe security guards.
Step 8: Begin operations
After all, is set and done, you can open the gates of your filling station to the public to commence operations.
Step 9: Market your business
This is an optional step as dependent oil marketers may not need to advertise their business again since they are operating under the name of an already established brand. However, for independent petroleum marketers, they will have to take this step to increase the exposure of their business.