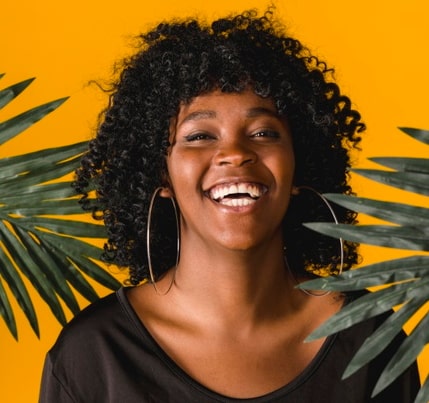 How To Become More Positive And Motivated
Negative thought begins little and gradually encapsulates the person. It is this negative thought that breeds fear and eventually leads to health complications. Nonetheless, the tips below can turn the tide and help you change negative thoughts to a healthy and positive thoughts.
Your thought will either make or mar you. Remember, as a man thinks, so he is.
Here are smart ways to be more positive and motivated this year.
Take Life One Phase At A Time

Those who are addicted to negative thought are people who want to achieve all their goals at a single swipe. They wanted to achieve what others achieve in ten years in a year or two. To them, a shortcut is a smart way. Often they forgot shortcut lead to deep cuts. No wonder they are displeased with themselves and others. When they can't meet their goal, it distorts their thought. If you want to enjoy life to the full with a positive thought, love your life. Live a portion per time. Learn to climb the ladder of success and achievement a rung at a time.
Don't Do Too Many Things:

Too many things in the heart lead to unfulfilled dreams and breed negative thoughts. Exploring the principle of vacation or a break and a time of rest will not only offload some of your burdens but elongate your life. The simple trick to having a positive thought might be you leaving your familiar environment to break off from your busy schedule. This moment will delete some burden on your heart. Visit natural sites where you will enjoy the freshness of nature on the mountain, river, forest, etc. The essence of all these exercises is to help dislodge some negative thought so you could reboot for a better performance.
Eat Right Don't Eat Junk

What you consume will consume you. You are your diet. Whether you will have a positive or negative thought will depend on the information you consume. Your eyes and your ears are the two gateways to your mind. Whatever gets in your mind through these two channels, will shape your thought pattern. In the natural, if you fed well, you will live well. The emotional currency is information. Thus, if you consume the right information, you'll have the right thought. Conversely, if you digest that bad information you will have negative thoughts.
 Sources of information that will shape your thought include, but not limited to the television, video, internet, cinema, newspaper, magazines, books, journals, audio, etc. Similarly, the gathering, we attend or people we associate with can be the difference between having a positive or negative thought. So, to change a negative thought, think about the company you keep, the environment you go, and the information you access.
Don't Allow Mistakes To Make You Take Yourself Too Seriously:

When negative thoughts overtake your life because of mistakes, you are saying you're a perfect being. Therefore, to overcome a negative thought and live your life to the fullest, you must accept the mistake as part of life. Failure is telling you how not to do a certain thing. In other words, you learn the right way to do it. Mistakes come because we have inadequate information, distorted reasoning or other situation beyond our capacity. It is not wrong to make a mistake, but; it becomes an issue if you make the same mistake repeatedly. My grandmother will say "if you think you have a kilogram of a problem, move forward and you will see another person with two kilograms of problems." It simply means errors are synonymous with human beings.
Don't  Allow People's Opinions To Worry  You:

It's natural to seek people's approval on what we do or say. See, the best thing to be in life is to be you. I tell people there is only one me. Trying to please everybody is to displease yourself. Why most people are down with negative thoughts is their assumption of what people will think or say about their actions. Unfortunately, those you are concerned about may not even have such a thought about you. Sometimes you think they rated you low, but in reality, they are celebrating your action. Believe this or not, no matter what you do, people will still complain. Instead of concentrating your thought on people's opinions, the best you could do is discountenancing their negative appraisal once you're sure you've done your best. Besides that, where possible use their opinion to fine-tune your life and procedure. Don't let people fix you into their mold.
You can change your negative thoughts if you're a man-pleaser. The easiest thing to be in life is to be yourself. But the most difficult thing to be is to be like others. If you want to be like others, you'll end up being the second-best.
Accept responsibility, but don't hurt yourself:
You have a negative thought because you saw yourself as a failure. Agree you screwed it, but that is a fraction of you. Your current bad shape is not all that there is in your being. Yes, you messed up, it's true you've fumbled, but everyone passed through that stage once and sometimes many times. The only bad side is when you shift blame and responsibility for your failure to someone or something.
To overcome bad thoughts and become more positive, you must accept the responsibility for the failure, but don't blame or hurt yourself. The best of men fails. Most successful people on earth are people who had failed severally on their way to success. This means the stars of the champions are in the scars. When you blame yourself, you look worthless and unproductive, but that is not true of your makeup
Hope For  A Better Tomorrow:

Failure is usually a momentary setback. Instead of dwelling and concentrating on the immediate failure, you should look past it onto a better future or a brighter tomorrow. See pass what it is to what it could be. To change negative thoughts, see your failure as a transition experience. Always view failure and challenges as a learning process to better days ahead.