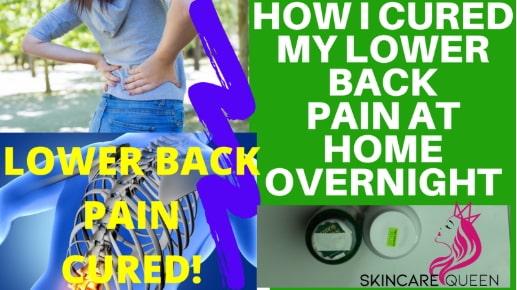 How I Cured Lower Back Pain At Home Overnight With 2 Powerful Herbs
How I Cured Sciatica Permanently With 2 Powerful Herbs
I used the 2 herbs below to cure my back pain overnight at home.
This type of pain was severe that I went through hell for complete 2 weeks.
I used Turmeric and St John's Wort.
I explained to Skincare Queen YouTube audience in a video I uploaded two days ago.
In this video, I explained the exact ways I used these herbs to cure my sciatica nerve pain.
Please friends, let's respect natural herbs. They are very effective in healing all sort of diseases.
Watch the video on my official YouTube channel at Skincare Queen TV.
Note: I used a different variation of these herbal capsules and not the general ones. I explained everything in the video.
For those who can't watch the video, I used St John's Wort with 0.3% hypericins and Turmeric capsule with 450mg (the one for joint pain and inflammation).