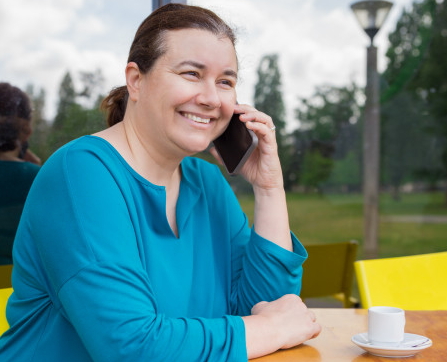 How To Love Yourself More Everyday
By Sharon Martin
For many reasons, some of us find it easier to love others than to love ourselves. Sometimes we're truly quite awful to ourselves. We subject ourselves to a harsh inner critic, unhealthy relationships, toxic substances, and self-mutilation. I know how easy it is to dwell on your own perceived inadequacies.

But regardless of the reasons for your lack of self-love, it's time to start caring for yourself and treating yourself with the love you deserve. Instead of being selfish, as many fear, this self-love is a blueprint that shows others how to love you.
Here are 8 simple ways to love yourself more
Take Goood Care Of Your Body 
Good health is truly priceless. Give yourself the gift of feeling physically well – exercise regularly, eat healthfully, drink water, get 7-8 hours of sleep most nights, and limit alcohol or other drugs.
Stop Comparing Yourself To Others
Others aren't better or worse, more or less than you; They're just different. You have value just as you are and accepting yourself means there's no need for comparisons.
Forgive Freely
Sometimes we're holding onto bigger regrets or transgressions. Self-forgiveness is a process of bit by bit believing you truly did the best you could. Today you could do better, of course. Hindsight really is 20/20, which is why it's completely unfair to judge your past self with the knowledge you have now. Remember: "when we know better we do better".
Stop Wasting Your Time On Pleasing People
That's right, some people don't like you and that's O.K. Don't waste your time trying to please people who are impossible to please or people who just aren't that important to you. Being yourself means you have to give up your people-pleasing ways and embrace your authentic self
You Are Not Perfect, Stop Being Hard On Yourself
You're hard on yourself. You're probably harder on yourself than anybody else. Cut yourself some slack and embrace your humanness. Mistakes are normal. Imperfections are part of what makes you you.
Be True To Yourself
This one can be harder than it seems. Some of us as so good at self-deception that we don't even know we're doing it. Honesty is key in all relationships and your relationship with yourself is no different. Clearly, you can't love your entire messy self if you're lying, minimizing, or making excuses. True self-love means taking responsibility and accountability.
Have A Hobby
Hobbies can be fun, relaxing, challenging, creative, athletic, social, or educational. As you can see, different hobbies meet different needs for us. Find something that meets your needs.
Surround Yourself With Good People
Who you spend time with reflects how you feel about yourself. People who feel worthy surround themselves with positive people. Sometimes loving yourself means you have to end relationships with abusive or unkind people.