Hot Gists
Identical Twin Sisters Give Birth One Hour Apart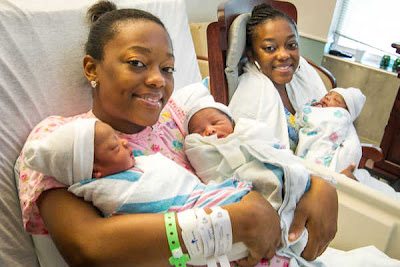 August 2nd, 2012 – Identical Twin Sisters Give Birth One Hour Apart
Identical Twin sisters, Shaakira White and Zaakira Mitchell who are based in South Carolina gave birth one hour apart on the 24th of July, 2012.
We learnt Mitchell who followed her sister to a doctor's appointment suddenly felt labour pain and they both went into labour.
One of the sisters gave birth to identical twins.
What a blessing!