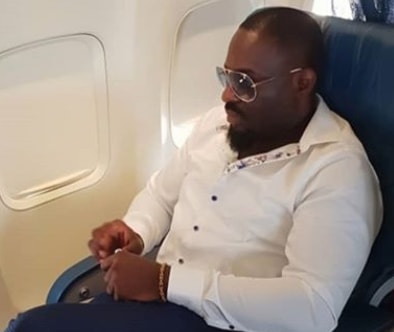 Jim Iyke Blames PA For Airport Attack "I Gave Dana Airline Staff Money For Better Seat"
Nollywood actor Jim Iyke has opened up on what actually transpired at the airport in Lagos yesterday.
The actor was accused of slapping a staff of Dana Airline when he confronted him at the boarding gate.
In an exclusive chat with NET NG, the actor denied the assault. He said the altercation was caused by his Personal Assistant.
Here is his own side of the story:
'People are just amazing, the truth is that I was running late for a flight in Abuja, and my people had sent my luggage a flight ahead. I tried hard not to miss the flight, but by the time I made it to the gate, the captain had almost shut the aircraft'.

The funny part is that the security guard they said I slapped came to pick me up at the lounge and took me to the plane. He got me a better seat and I gave him little change because I know the country is hard. We hugged and ended it on a great note. The manager himself took me to the plane and I told him to school his staff on how to treat people.