Hot Gists
Extremely Sinful Lifestyle Of Fake Nigerian Pastor Johnson Suleman Exposed By Victim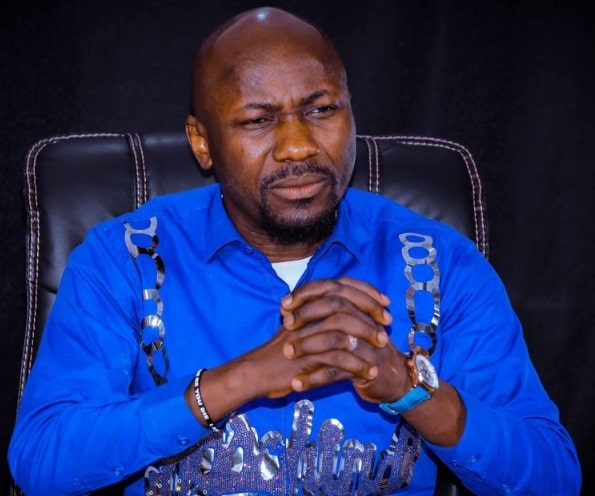 Extremely Dirty Secrets Of Fake Nigerian Pastor Johnson Suleiman Exposed By Victim
One of the past girlfriends of the General Overseer of Omega Fire Ministries founder has come out to further expose him.
Nigerian actress Halima Abubakar who is currently battling extreme spiritual battle said she was pregnant on 3 occasions for Apostle Johnson Suleman.
Back in September of last year, the actress called out Suleman on social media while claiming they once dated. But Suleman threatened to sue her for "defamatory statements".
The matter appeared to have died down afterwards as reports of Halima's battle with an undisclosed illness surfaced.
In a recent interview conducted on Instagram Live, however, the film star claimed they dated for six years, adding that when rumours of their alleged affair first started making the rounds, she sought the cleric's advice on what to say but he told her to go and die.
In a now-viral clip of the interview, Halima was asked if she was ever pregnant for Suleman and she responded, "Yes, I was once pregnant for him."
When further asked why she did not keep the pregnancy, she said:
"When I lost the baby, he was crying, you would think it's real because he was shedding tears that I lost his child.

"It's crazy. I got pregnant three times for him. The last one got me bleeding…I had to take tablets to stop it…"

 "For four years. I actually just came out since I have been in a long spiritual battle…the blood just stopped rushing, you won't believe it.

"He was sleeping with me even while I was bleeding. That's the dangerous part of it, and he was telling me he couldn't sleep with any other person, that's why. The whole thing took me unawares because I was naive and not a spiritual person. Even when I'm on my period, he does that."