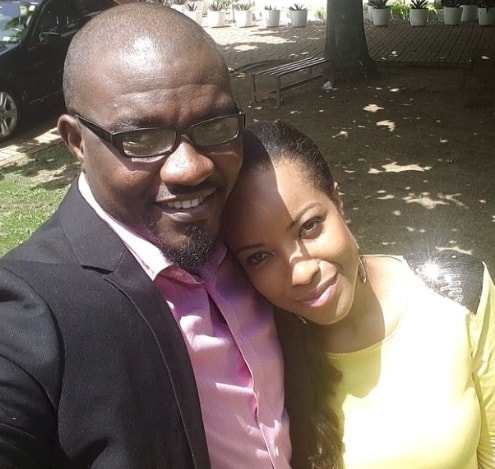 Joselyn Dumas In Love With John Dumelo..She Is Only Afraid Of Crashing His Marriage
Curvy Ghanaian actress Joselyn Dumas has once again denied her rumoured romance with married actor John Dumelo.
In a press statement the actress released few days ago, she denied telling ATUU TV show anchor Abeiku Santana that she dated Dumelo.
Here is what the actress said about her current relationship with the married actor.
"I never dated John Dumelo. I didn't have a crush on John Dumelo. However, I got fond of him. He became my very good friend. We were friends, he liked me and I also liked him and that was it".
We like each other but never dated… He likes me and I like him too… chai!!! which one do we believe now JD…
It is interesting to see how some Africans play with the matter of heart.
That he is now married doesn't mean you cannot be open up on how you feel about him. #we dey look una in 3D glasses
Check out the hottie John Dumelo ended up marrying.