Top 10 Nigerian Actresses Who Are Happily Married And Their Spouses
The entertainment industry worldwide is always embroiled in controversies and scandals and Nollywood is no exception. From break ups to divorces to remarriages, these stars just find a way or the other to stay in the news.
However, there are some Nollywood actresses who have managed to stay married to their spouses against all odds and we present them to you in no particular order.
Omoni Oboli: This screen goddess has been married to hubby, Nnamdi Oboli since 2000 when she was just 21 years old. They have three boys: Tobe, Chizi and Gozi Oboli. Her husband who is an optometrist met his wife on set in 1996. After a four year break, they met again and began to court.
The courtship lasted for two weeks before he popped the question. Omoni said yes and it has been yes all the way. He totally adores his wife and says she is indeed God's blessing to him and their boys.
The award winning actress and director who does not like to flaunt her marriage on social media believes her marriage is private and sacred and should be kept as such. She however lets slip some pictures of her husband and their adorable sons every once in a while.
Funke Akindele: She is married to Abdul Rasheed Bello (JJC Skillz), a musician and director. They have been going out for quite sometime before the wedding took place in London in 2016. Their affair was kept a top secret from the public's eye.It therefore came as a shocker when people got wind of their wedding since it was the same year, they were getting to know them as a couple.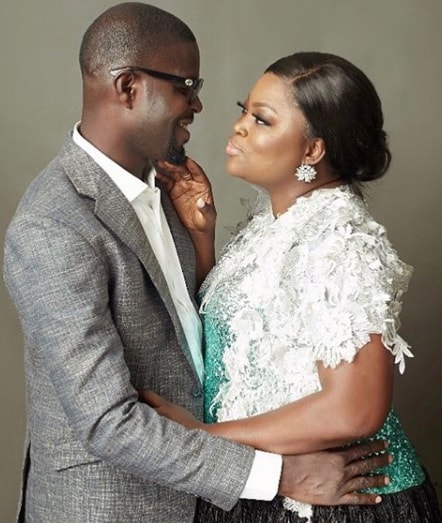 Their marriage was and is still kept from public glare. Some claim this is as a result of their very tight business schedules. Although he has children from other women, this does not get in the way of his new family life.
Joke Silva: She is married to another movie mogul, Olu Jacobs since 1985 and they have two sons. She is an award winning actress, business woman and philanthropist. They first met on set in 1981 and since then till now have been inseparable. They founded Lufodo Group and Lufodo Academy of Performing Arts which covers film production and distribution assets.
Although they are both very busy, the couple always take out time to enjoy family times and have been spotted on vacation trips together.
Yvonne Jegede: Not many know that this actress is married to her boyfriend of all times, Olakunle 'Abounce' Fawole – late Bukky Ajayi's son. They have been an item for fourteen years and decided to make it official in 2017. Be sure to check out how happy they looked in their wedding photos. We wish them all the best.
Omotola Jalade Ekeinde: This is one of Nollywood's most celebrated actresses. Her husband's name is Matthew Ekeinde, a captain. The couple met in church in 1994. Omotola was just 16 and her husband 26 but that did not stop the pair from falling head over heels in love with each other.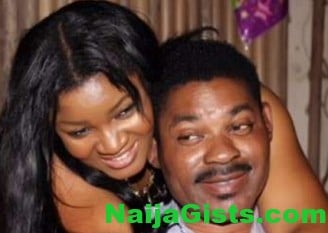 Their marriage took place in 1996 in the air and they have four children to show for it. One thing people admire the couple for is that despite the age difference, it does not come in between their mutual respect and love for each other.
Chioma Chukwuka Akpotha: This gorgeous woman is one of the actresses rated to be very decent and scandal-free. She is happily married to Franklin Akpotha since 2006 and they have two boys.
Little else is known about her family because she keeps them as far away as possible from public glare. She however seems quite happy and always describes her husband as a friend and supporter.
ChaCha Eke Faani: Arguably one of the most beautiful actresses, this screen diva is one of the most reserved and quiet about her marriage and personal life. She got married to Austin Faani, an award winning movie editor and director in 2013. They have two very lovely girls.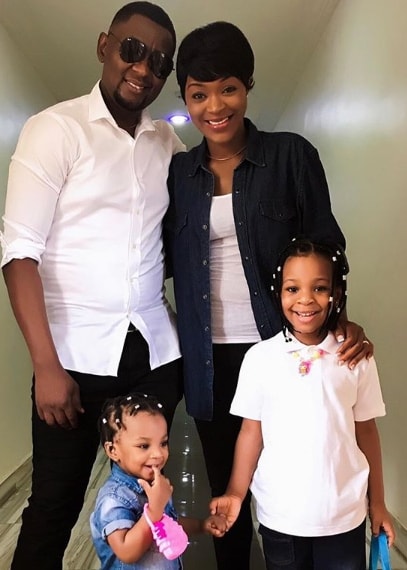 They recently celebrated their fifth year as a couple and all seem rosy and smooth for the couple.
Stephanie Okereke Linus: This actress has been off the screen for quite sometime after a failed marriage to Chikelue Iloenyosi, a Nigerian international footballer. She is however in a happy marriage with Linus Idahosa with whom she has a son.
There marriage was a private ceremony held in Paris and was closely shielded from public eyes. It was only attended by close friends, family members and some movie stars.
Nuella Njubigbo: She is married to one of the most successful film producers in Nigeria, Tchidi Chikere. Although their marriage generated a lot of dust because the producer's ex wife accused Nuella of dating her husband while they were still married, this did not stop the love birds because the moment the divorce proceedings were through, they tied the knots at the Ikoyi Registry Lagos in 2015. They have a daughter, Bella.
Mercy Johnson Okojie: The last but definitely not the list on our top ten is the delectable Mercy Johnson Okojie. This marriage was much talked of owing to her popularity. Her husband is a Prince from the Southern part of Nigeria. They met on a plane on their way back from France.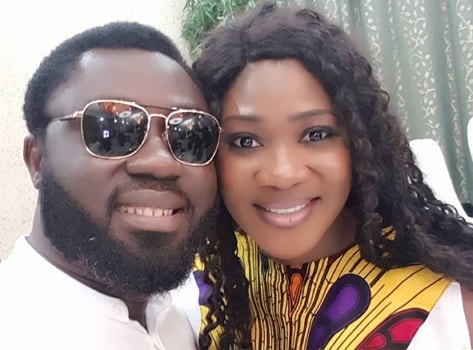 They got married in 2011 and have three kids. This is one of the marriages people envy because they seem perfect.
They can be described as a social media couple as their photos are splashed at every instance and occasion. Although a lot of people have called them out for flaunting and showing off their marriage, we cannot help but agree that they are one happy couple.