Hot Gists
Natural Cosmetic Chemistry, Vlogging, Skincare Queen TV & Naija Mentor
Natural Cosmetic Chemistry, Vlogging, Skincare Queen TV & Naija Mentor
Hello my sweethearts,
Oooh where do I start from.
I understand you have visited NaijaGists.com for sometimes now without getting new updates.
Oh my, I have turned off some and have gained more but I want to sincerely thank those who chose to stay this long.
Early this year, we all made our New Year resolution and one of mine is to dedicate myself to my passion, Natural Cosmetic Chemistry.
Last year, I took some time out to complete my abandoned Masters Degree in Chemistry Science and completed it.
This is coming years after I graduated from the Federal University of Technology Akure in Microbiology.
Over the years I took interest in the natural part of this career due to the toxic nature of most chemicals in skincare products.
So I took it upon myself to never allow myself, my family members or anyone I know to use synthetic skincare products, this is what led to the launch of Pure Blend Naturals, which is currently one of the fast-selling all natural non toxic skincare products online. I give God the glory for that.
Even though some Nigerians are not supportive of my dreams due to sentiment and jealousy, I give God the praise Pure Blend Naturals have sold well over 45988 products and still counting online.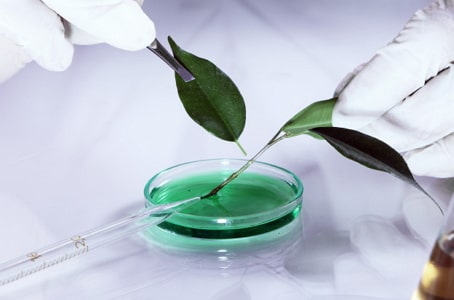 What can I say , a prophet has no honour in his country, no bad feeling that is just the way some people are.
However, I must admit that over 50 of current and returning clients are Nigerians so I'm still getting support from my community, especially from Nigerians in far away Australia.
To cut the long story short, I will be dedicating most of my time this year to Natural Cosmetic Chemistry.
To help people out with skincare issues, I have also launched a Skincare TV called, Skincare Queen, you can follow me on YouTube to watch my Skincare DIY videos, I'm sure you will love them.
I have a confession to make:
NaijaGists.com is more like a hobby to me and no longer a business I want to pursue, so my frequency here may reduce more this year because I need commitment, dedication and focus to take care of my chosen business line.
I will be using it as an information portal and update medium.
HOW TO KEEP IN TOUCH
Keep in Touch with me on Naija Mentor and Skincare Queen YouTube Channels.
Naija Mentor is my motivational and information YouTube channel  – If you want something like NaijaGists.com and more in video format, this is a channel to subscribe to.
SOME OF MY VIDEOS FROM NAIJA MENTOR YOUTUBE CHANNEL
On Skincare Queen TV YouTube Channel, I share videos of DIY skincare products you can use at home. I also recommend great skincare products to fans.
Here is the interesting part of this channel, I also show you how I make different skincare products.
HELP FOR SKINCARE BRAND OWNERS
I recently started teaching people how to make skincare products. I plan to expand this in the future.
If you have a natural skincare brand, subscribe to Natural Skincare School YouTube Channel for information, beauty trends and how to make effective and stable skincare products.
SOME VIDEOS FROM SKINCARE QUEEN TV YOUTUBE CHANNEL
CHECK OUT MY OLD GRANDMA LOOK IN THIS LAST ONE…HAHAHA OLD MAMA YOUNGI
If you want to tackle your skincare issue, learn how to have beautiful skin and a tiny bit about Natural Cosmetic Chemistry , this is a channel to subscribe to.
I wish you all the best in your future endeavours, I pray that all your heart desires come to pass.
I will not be abandoning NaijaGists.com, this is my hobby website but update frequency may reduce from now on.
SUPPORT MY ALL NATURAL SKINCARE BRAND
To get any of our effective, non toxic and all natural skincare products, visit PureBlendSkincare.com.
Thanks for your support.
HOW TO GET IN TOUCH WITH ME PERSONALLY.
My personal email still remains hello@naijagists.com