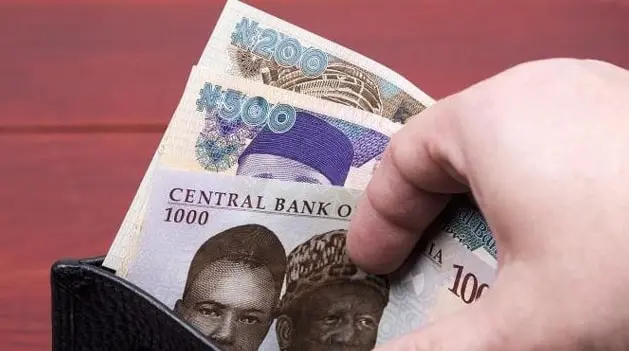 Scarcity Of New Nigerian Naira Note Sparks Nationwide Outrage
A senior aide to the President of Nigeria, Muhammadu Buhari, Ajuri Ngelale, has revealed that the President was misled by the Central Bank of Nigeria (CBN) about the supply of the new naira notes. The Senior Special Assistant to the President on Public Affairs, Ajuri Ngelale, stated in an interview that the CBN's report that it had supplied sufficient amounts of the new notes to all bank branches was false. This has resulted in exorbitant charges for Nigerians to obtain the new naira notes and the perception that the government is intentionally or unintentionally causing financial hardship.
The President extended the deadline for the exchange of old naira notes from January 31 to February 10 after receiving this false intelligence. The Economic and Financial Crimes Commission and the Independent Corrupt Practices and other related Offences Commission are now actively involved in overseeing the distribution of the new naira notes and monitoring the process.
In what many have described as unprecedented in the history of the country, Nigerians now pay exorbitant charges to get the naira notes from PoS operators. As of Saturday afternoon, in some parts of Lagos, N5,000 old notes attracted N1,000 commission while N6,000 new notes attracted as much as N2,000 commission.
He said the President would defend the masses no matter whose ox is gored, adding that he wouldn't be opposed to an extension if it became necessary.
He added,
"If he gets any intelligence that during the length of this 10-day window that the wrong things have been done or the right things have not been done and that the new naira notes have not been distributed among the people, Mr President has that option on the table of extending that deadline and that will be left to his discretion. Certainly, it is going to be based on what he sees happening across the country in the course of these seven days.

"We are heartened by the new information we received from the CBN that now over-the-counter collections of the new naira notes will now be made available to banking customers."
Even though the President on Friday asked for seven days to solve the naira scarcity, many Nigerians are apprehensive about the extent to which the crisis could have degenerated at the end of the seven days.