Entertainment News
Hollywood Actor Nicolas Cage Divorces 4th Wife, Erika Koike 4 Days After Wedding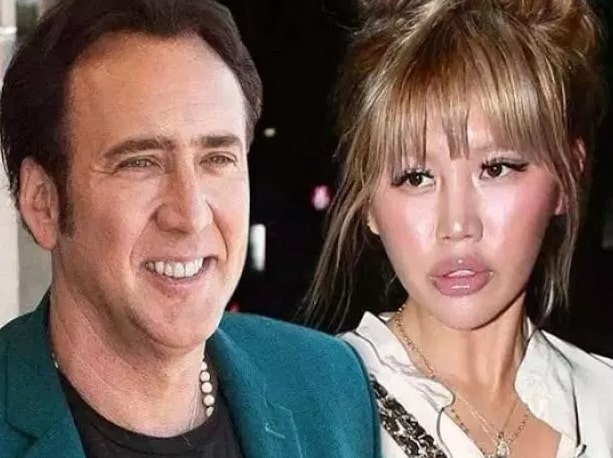 Hollywood Actor Nicolas Cage Divorces 4th Wife, Erika Koike 4 Days After Wedding
Famous actor Nicholas Copolla a.ka. Nicolas Cage 55, has ended his marriage four days after getting married to his fourth wife, Erika Koike.

The "Face/Off" star filed for an annulment from Koike in Las Vegas and the court record also shows that the veteran actor has requested a divorce if an annulment isn't possible, says Entertainment Tonight.

The news outlet also reported that the former couple who started dating last April applied for a marriage license and tied the knot on Saturday in Las Vegas, less than a year after the pair began dating in April 2018.

Cage has been previously married three times, first to Patricia Arquette from 1995 to 2001, then to Lisa Marie Presley from 2002 to 2004, and once more to former waitress Alice Kim from 2004 to 2016 and share a 13-year-old son named Kal-El.

The star is also the father of a 28-year-old son, Weston from his previous relationship with actress Christina Fulton.
The renowned actor has starred in several films including Valley Girl, Racing with the Moon, Birdy, Moonstruck, Raising Arizona, Honeymoon in Vegas, Vampire's Kiss, Red Rock West, Peggy Sue Got Married and others.
He is a recipient of several awards including an Academy Award, Golden Globe, Screen Actors Guild Award
Cage has a net worth of over 25million dollars as at 2017.