Hot Gists
Nigerian Actor Pete Eneh Battled Spiritual Attack Before Death – Source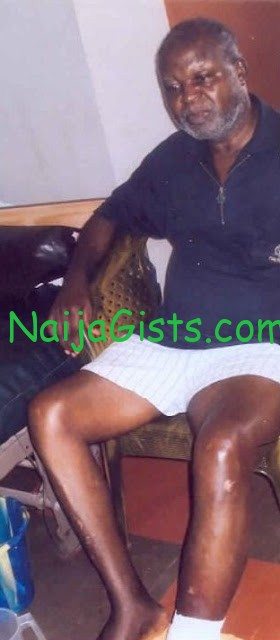 Late Pete Eneh
Nov 16, 2012 – Nigerian Actor Pete Eneh Battled Spiritual Attack Before Death – Source
According to a reliable source close to late Nigerian Nollywood actor Pete Eneh, the actor battled with a strange spiritual attack for months before he finally succumbed to his infection around 4pm on Thursday at a private hospital in Enugu where he has been receiving treatment for the past 7 weeks. naijagists.com
The source said the actor had a slight injury on set a while back and treated it normally.
He even went to a pharmacist the same day to get treatment.
But as fate will have it, the minor injury started expanding until it get to a stage where the actor literally stinks.
The actor and family members spent over 1 million naira on the injury.
They even went for spiritual option that came to no avail.
Pete Eneh's spiritual attack battle overcame him yesterday after weeks of pain and agony.
His sudden death has brought sadness to the heart of his fans worldwide.
May his soul continue to rest in perfect peace.
SPAMMERS ALERT:
Beware of spammers posting offers in the comment section of this blog, we are in no way endorsing their offers.
DO NOT WASTE YOUR MONEY ON SUCH OFFERS.