Columns
Nigerian Federal Government, Judiciary System Accused Of Corruption By US Firm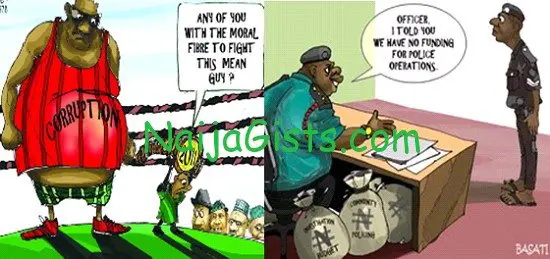 Dec 3, 2012 – Nigerian Federal Government, Judiciary System Accused Of Corruption By US Firm
General Electric International Company (GEC), a United States-based multinational corporation with a strong presence in Nigeria and enjoying the patronage of the Federal Government in the oil and gas sector, has accused the Federal Government and the Nigerian judiciary of alleged promotion of inefficiency and corruption
The plaintiff, Q Oil and Gas Services Nigeria Ltd, had dragged the General Electric before a High Court of Rivers State while the court had on September 29, 2010, entered judgment in favour of Q Oil & Gas. The court further directed General Electric to pay $5.5m as general damages to the plaintiff.
The plaintiff further filed a petition before the US court, asking it to direct General Electric to recognise the Nigerian money judgment and pay the said general damages of $5.5m to the plaintiff accordingly.
The plaintiff alleged further in a petition asking the US Court to "recognise" a Nigerian court judgment in the sum of $5.5 million entered against the defendant (General Electric) and directed the defendant to pay the plaintiff the said $5.5m accordingly. The plaintiff had filed the petition in pursuant to the Michigan Uniform Foreign Country Money Judgments Recognition Act of 2008 ("UFCMJRA").
But in its motion for summary disposition of the petition to recognise the Nigerian money judgment by Q Oil & Gas, General Electric is asking the US Court not to recognise the Nigerian judgment on the grounds of alleged corruption and lack of due process.
According to the General Electric, the judgment can be faulted on the alleged grounds that the verdict "was rendered under a judicial system that does not provide impartial tribunals or procedures compatible with the requirements of due process of law." In its submission to the US Court on why the Nigerian judgment must not be recognised in the US, the General Electric also relied on the US State Department's Country's Report on Nigeria for 2012 which contained certain damning findings about the Nigerian judicial system. source