Columns
Folorunsho Alakija Nigerian Named World's Richest Black Woman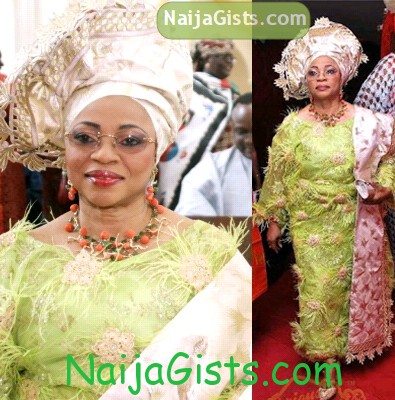 Dec 5, 2012 – Nigerian Woman Folorunsho Alakija Named Richest Black Woman In The World

Do you remember the story of a Nigerian oil billionaire, Mrs Folorunsho Alakija who was named the richest woman in Africa in Forbes latest report? If you missed it, read it here
In the previous report, her estimated net worth was $600 million (around 94 million naira).
In this latest report by Venture Africa biz-magazine, American talk show host, Oprah Winfrey is no longer the world's richest black woman.
Mrs Folorunsho Alakija has beat Oprah with a new estimated net worth of $3.3 billion.
Venture Africa claims Mrs Alakija who currently owns 60% stake in a $10.74 billion oil business worths $6.44 billion.
In the report, Mrs Folorunsho Alakija's real estate properties worth over 100 million USD. She recently bought an additional property at One Hyde Park for a whopping 102 million USD.
Additionally, the oil billionaire is one of the owners of private jet in Nigeria.
Alakija currently owns a $46 million Bombardier Global Express 6000 jet she acquired earlier this year.
With all of the above assets, Folorunsho Alakija has been named the richest black woman in the world.
She has replaced Oprah Winfrey who currently worths $2.7 billion.
Folorunsho Alakija is the executive vice chairman of Famfa Oil & Gas limited based in Nigeria and the founder of Rose of Sharon foundation that caters to needs of Orphans and widows.
Mrs Alakija is happily married with four children.