Crime News
Nigerian Woman Jessica Tata Jailed For 80 Years In Texas, US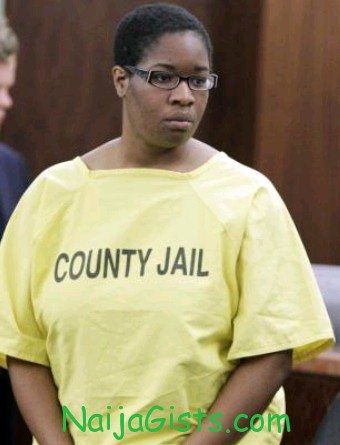 Nov 23, 2012 – Nigerian Woman Jessica Tata Jailed For 80 Years In Texa US
A Houston jury has reached a decision on the sentencing phase of the trial against Jessica Tata, a daycare owner whose home caught fire, killing and injuring several children.
On November 13, Tata was found guilty of murder and sentenced to 80 years in prison.
Tata, 24, left children in a home on Crest Park near Waypark alone with a pan of grease heating on a stove while she went shopping on February 24, 2011.
When she got home, the house was on fire. Elias, Shomari Dickerson, 3; Elizabeth Kojah, 20 months, and Kendyll Stradford, 20 months, all died in the fire. Three other children were hurt.
Jurors took eight hours to decide on punishment. Tata will be eligible for parole in 30 years.
Tata wiped away tears as her attorney, Mike DeGeurin, said the fire and deaths were an accident. He said Tata made a mistake and never intended for the children to be hurt because she loved them.
"She should have called for help or she should have said to herself, 'I'll wait until they wake up, change their diapers, I'll load them up in the car and we'll go shopping together,'" DeGeurin said. "But she didn't."
DeGeurin said that Tata will forever pay, no matter how long she spends in prison, for using bad judgment. (Source)