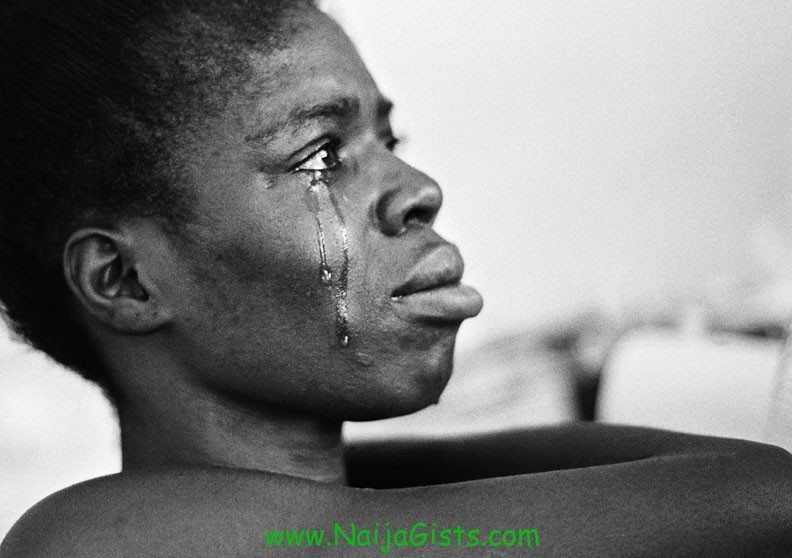 Nov 16, 2011 – At the end of each year, my thought is, we should all be awarded an "I Made IT" certificate. I guess this is why a lot of us do a lot of celebrating when the New Year comes. People thank God that they made it through the hassles of living in a country like ours.
Several friends of mine who live outside the country cannot understand why Nigerians are so religious or "god-centric", sometimes I don't understand it either; but I realize that we don't have anything if we don't have hope in a higher deity, someone bigger than our situation. But even this belief comes with its price. (https://naijagists.com)
In the past weeks, I read the story of a nurse who had her license revoked because she was busy praying while an infant left in her care died having a seizure. My friends and I concluded that Nigerians are more religious than sensible because why else would she fall down and start an intense prayer session when she could have proceeded to take care of the child.
While some are saying bad leaders are our problem, I say no… Self hatred and ignorance… Siamese Twins have lead to the destruction of the Nigerian People. I don't believe that as a people we are built to care about one another or even ourselves. It is just the way we are wired. For example, one of the contestants for the recent local government elections lives on my street. In the weeks leading to the election, he held political meetings in his house every week. There was always a canopy in his compound where a constant array of young men gathered. By morning the street would be littered with cans, plastic bags and every form of debris from disposable plates from whence his supporters had eaten the night before.  The dirt and litter was the only sign that Mr Chairman lives on my street because the ever expanding craters on both exits of the street bear no evidence that someone who claims to represent the interests of the people lives here. Surely Mr. Chairman drives on these really bad roads or does he not? (https://naijagists.com)
Living in Nigeria is beyond difficult. When it rains, or our President is in town or the good Christians brethren at Redemption Camp are having their once-a-month fellowship, best believe that the ensuing traffic jam will be crazy. I mean a few weeks ago I spent 5 hours trying to get home (Oshodi) from work (Lekki). There was a point on the ride home when I started crying, because I couldn't understand why I was still on the road at 9.30pm after I pulled out of the office at 5pm. Why???
You know what, I'm tired of constantly blaming the ineptitude of the leaders for the bad roads and sometimes I just want us to look inwards, turn the spotlight on ourselves and just see if we're living our lives as model citizens. Most of the times, we're not. Two cars collide in the middle of the road, do they move over to the lay-by or the side of the road to ease the movement of other motorists? NO!!! Right there in the middle of the road, they take out their frustrations and sometimes even fists get shot in the air, threats are exchanged and you hear the ever so frequent "Do you know who I am?" Speech! *sigh* It's all so exhausting. When there's no other way to go, we face oncoming traffic… Yeap…"One way"! Heck everyone does it… Yes everyone, even the law enforcement people. The police, the soldiers, the traffic management officers. The indiscipline cuts across the ranks, and yet we run to church on Sundays and lift up holy hands to God and yell "Father, save Nigeria!!!" I have news for you… He is NOT coming down to save you from yourselves.
Sometimes, I can understand how well meaning Nigerians get roped in to the decay that has all but eaten us alive. I remember my first year at university, we were supposed to go pay our school fees at the UBA Bank branch on campus, the queues were endless but I would diligently wait for my turn. The thing is, my turn would never come. People kept asking their friends to "give them space" on the queue, thus pushing me further to the back. Sometimes they would go to the front, tell the cashier some sob story and get attended to. Nobody liked going with me to the bank because I would always wait my turn which always ended up being a colossal waste of time because 2hours later (no exaggeration) I'd still be there. One day my classmate told me "It's like you don't have other things to do. Abeg give the security man your teller and "something" so we can leave this place" and believe me 5minutes later I was out of there. That was the last time I would queue to pay my fees. I had been sucked into the vortex of bad behaviour and it felt good.
Perhaps, this is the reason why people behave so badly. Maybe there is a story behind why people toss trash in the drains, drive like lunatics, collect a bribe before doing the job they are paid to do (and still managing to make a mess of it). I wonder if perhaps there is a reason why people use public restrooms so badly… I mean what sort of person pees all over the floor of Chicken republic because they don't want to get infected by the toilet?
It's all very burdensome to think about because I believe if you take away ignorance and greed we're half-way to solving our problems as a nation; and when I say ignorance I don't mean a lack of a formal University education, I mean a deep rooted ignorance that pervades the society. The ignorance that makes you believe that you are better than the next person.
I have no idea how to round this article up because it's contents are quite bleak. I don't have a message of hope like the pastors because I don't believe God is going to come down to fixNigeria's problems. Its very likely that He is waiting for us to get our act together. I STRONGLY believe that WE are our problem. You and I; and it's up to us to look inwards and become better people and better Nigerians. Imagine if every Nigerian or even just 50% percent of us did our bit to make this country better? Imagine if we didn't toss our banana peels on the street and just waited our turn on the que? Sometimes, it's the little things that make all the difference. It's the small things that make us merely survivors. (Credit: Bella Naija)