Hot Gists
Why Nigerians Should Stop Donating To Celebrity-Owned Non Profit Organizations In Nigeria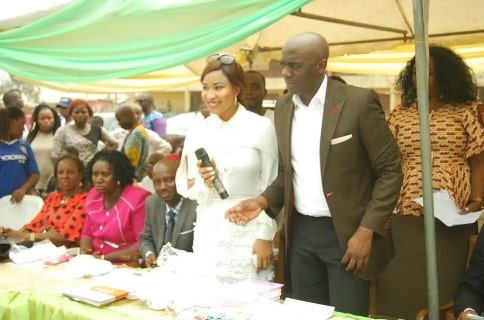 Why Nigerians Should Stop Donating To Celebrity-Owned Non Profit Charity Organizations In Nigeria
I want to use this medium to warn all Nigerians donating to causes raised by celebrities online, you will do well by channeling your donations to other organizations.
I came into the country to sort out a personal issue few days ago and in the course of my investigation, I found out that most of the charity foundations owned by popular celebrities in Nigeria are fraudulent.
Yes!!! Again, these foundations and non profit organizations are being used by these celebrities to enrich themselves.
Here is the catch!!!.
Since there is no organization to monitor the activities of these Non Profit organizations, these celebrities are using proceeds of donations to live larger than life.
I almost cried when I was told of the case of another top Nollywood actress who built 3 mansions in Abia state with donations she received from fans at home and abroad.
She is fond of posting photos of helpless kids and even making documentary videos that touch the heart.
Few days ago, I got to know that most of these so called millionaire celebrities are fraudsters with no real source of income except donations from gullible fans at home and abroad.
Even though am battling issues of my own, I was really pained that most of these funds could have been channeled to help poor Nigerians in need if donated to the right source.
I will compile a list of celebrity-owned foundations you should not be donating to before leaving Nigeria.
This far but not further.
Most of these big names have no fear of God in them. Infact if probed they are worse than Yahoo boys.