Hot Gists
Nigerian Naira Is Useless, Shame On Our Leaders – Omotola Laments As 10,000 Naira Worth 120 Ghana Cedis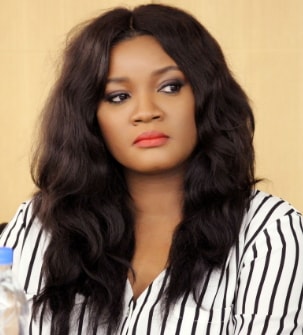 "Nigerian Naira Is Useless, Shame On Our Leaders" – Omotola Jalade Laments As 10,000 Naira Worth 120 Ghana Cedis
Nollywood actress Omotola Jalade-Ekeinde has taken a swipe at Nigerian leaders over the state of the nation's economy.

The 40-year-old mother of 4, in a post on her Instagram page during a visit to Ghana, decried the exchange rate of Naira to the Ghanaian Cedi, questioning the rate of economic growth in Nigeria vis-a-vis Ghana.

She also commended services at Ghana's airport from immigration officials.
Omotola wrote:
"So Economists, come and analyze oh… this amongst other things was quite alarming on my trip to Ghana. I changed N10,000 (Ten thousand Naira) and it was only worth C120 ( One hundred and twenty cedis) Not C1,200 and certainly not 12,000 cedis but a mere 120 cedis!!!

"1 dollar in Ghana is 4.8 cedis! Ghana must go and they have gone, are they moving faster than us?

"I don't want to talk about the airport, Tubaba has already talked about that but I forgot both my phones while signing the immigration cards, about 10mins later, it was announced to pick them up at guest services! Ha!"
Tuface had in a viral video slammed Nigerian leaders as he landed in Accra, Ghana for a visit.
In the video at Kotoka airport, Tuface, who was impressed by the look of the airport, said,
"You dey see levels for here, shame no dey catch some people for the other side?"