Crime News
Peter Nielsen, Danish Man Arrested For Killing Nigerian Wife & Daughter In Ikoyi Lagos Confesses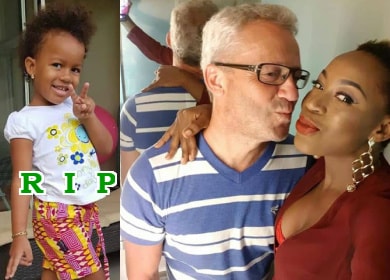 Mr Peter Nielsen who was identified as an Italian citizen is actually from Denmark.
The Records label owner who murdered his Nigerian wife and mixed daughter in the early hours of Thursday the 5th of April 2018 is still in police detention.
Lagos State Police Command has also written The Consulate General of Denmark about the suspect who is currently at the Homicide Department of the Lagos State CID in Panti Yaba.
Peter Nielsen killed Zainab Ali Nielsen and their 4-year-old daughter Petra yesterday at Ocean Parade Towers in Banana Island.
Their neighbours who held him from escaping shortly after the murder reported the case to the police.
During interrogation, Peter Nielsen told police, he woke up to find their dead bodies pilled on top of each other in the kitchen.
Investigation revealed that he was planning to return to his wife and family in Denmark  around the time he murdered Zainab and Petra.
May their souls rest in peace.