Crime News
Photo: Political Thugs Attack Taiwo Otegbeye's Aides In Akobo Ibadan While Posting Election Posters
One of the victims
April 10, 2015 – Picture: Political Thugs Attack AA Party Members In Akobo Ibadan While Posting Election Posters
4 Action Alliance party members were attacked on Tuesday night while posting their candidate's posters in Akobo area of Ibadan.
The Action Alliance party's governorship candidate in Oyo state, Taiwo Otegbeye, told reporters at the Foremost Hospital, Ibadan, where the victims were receiving treatment, that the men, who were his aides, were pasting his campaign posters in the Akobo area when thugs attacked them.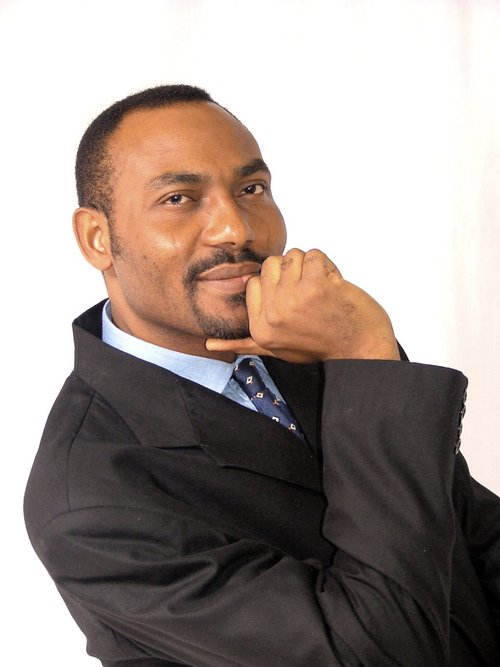 He said after his men managed to escape, they were chased by the attackers to the Iwo Road area of Ibadan, where one of the victims managed to use his telephone to call for help.
In his words:
"My party faithful were in Akobo pasting posters when they were approached by some hoodlums who told them that they should stop pasting the posters because the area belonged to another party. My men pleaded with them, but the hoodlums brought out machetes which they used to injure them.
"For two hours, they could not get help after escaping from their attackers until the police patrol team from Ashi came to their rescue.
"Before then, I made attempts to locate them after I received a distress call from one of them. I went to the Bodija Police Station, but they did not open the gate for me to lodge a complaint.
"I later called the state police command control desk at Eleyele who then directed the Ashi police station to help us around 3am."
One of the victim, Ayotunde, could not talk but Ademola, who managed to narrate the incident, said he could recognise their attackers.
"They threatened to kill us but we begged them. They then started using the machete on us until we could escape. My friend fainted on the way while I hid somewhere because they were still chasing us. If I see those boys, I will recognise them," he said.