Entertainment News
Queen Elizabeth II Gay Cousin To Marry Partner As Royal Family Prepares For First Same Sex Wedding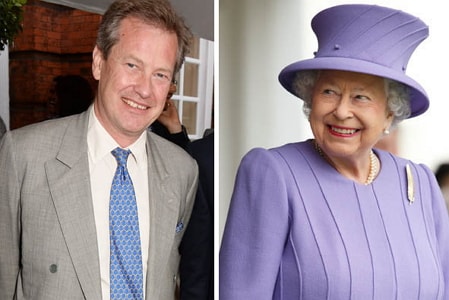 Queen Elizabeth II Gay Cousin, Lord Ivan Mountbatten To Marry Gay Partner As Royal Family Prepares For First Same Sex Wedding
The cousin of Queen Elizabeth II who came out as homosexual in 2016 is getting ready to marry his partner.
Lord Ivan Mountbatten will later this summer marry his partner James Coyle.
In a recent chat with The Daily Mail, 55-year-old Mountbatten who married in 1994 and divorced in 2011 said he will tie the knot with Coyle at a private chapel in Devon England.
Shortly after divorcing his wife, the mother of his 3 children, Penny, the Aristocrat started a romantic relationship with Coyle.
He said his ex wife will give his hand away in marriage at the private wedding ceremony.
Mountbatten however admitted that he told his wife he was bisexual when they first got married before he embraced his new lifestyle years later.