Hot Gists
Rasaq Olayiwola Ojopagogo & Wife Spotted @ In Law's Wedding In Ibadan..Photos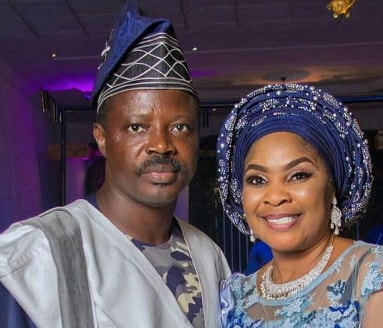 Nollywood director and musician Olayiwola Rasaq and his beautiful wife, Moji were last week spotted at the wedding ceremony of Gabriel Afolayan in Ibadan.
The cute couple who married back in 2003 have become the envy of their colleagues.
Their love story is beautiful in that the movie director has never missed a day without celebrating his wife on the social media.