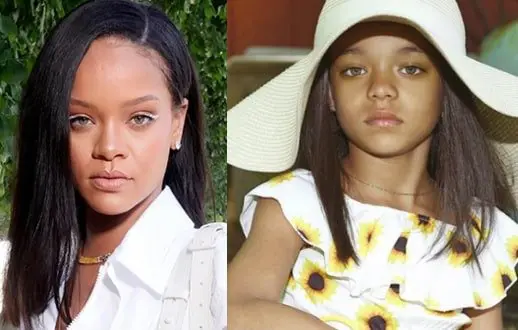 Rihanna Look Alike Girl Child Alaa Skyy Photos Breaks The Net
Meet kid model Ala'a Skyy, a US-based mini me that caught the eye of Barbadian singer Rihanna last night.
The singer took to her Instagram handle to show off Alaa for their striking resemblance.
Rihanna first came across the beautiful girl when her mother, Bria Kay tagged the singer.
https://www.instagram.com/p/B0RWWeaH6xg
See more photos of cute girl below
Here is how her mother praised her on her birthday.
https://www.instagram.com/p/By9NKQOhHfk/