Hot Gists
Rita Dominic Converts To Islam?? Actress Wears Muslim Regalia To Abu Dhabi Mosque
Rita Dominic Converts To Islam?? Actress Wears Muslim Regalia To Abu Dhabi Mosque
Nollywood actress Rita Dominic is currently cooling off in the United Arab Emirates.
The actress who was in Cairo few days ago has landed in Abu Dhabi.
Has Rita Dominic Converted To Islam?
Rita Dominic moments ago shared photos of herself in all black Muslim Regalia as she poses for photos at the Sheik Zayed Grand Mosque in the UAE capital city.
Since she shared the above photo, her Muslim fans have been hailing her, with many encouraging her to embrace Islam.
Even her non-Muslim fans can't stop praising the new Rita Dominic.
Just few days ago, the actress wore Turban to Intra African Trade fair that held in Cairo Egypt.
According to entertainment observers, the 43-year-old actress seems to be gravitating towards Islam.
She was one of the top celebrities at the just concluded trade fair who covered up herself from head to toe .
A source said the outfit designed by Rita's stylist Lanre Da Silva Ajayi was a special request from the actress.
Even though she is not saying much, her action is speaking louder than her IG captions.
Rita Dominic Turban Styles
Here are more photos of the actress looking really lovely in different turban styles.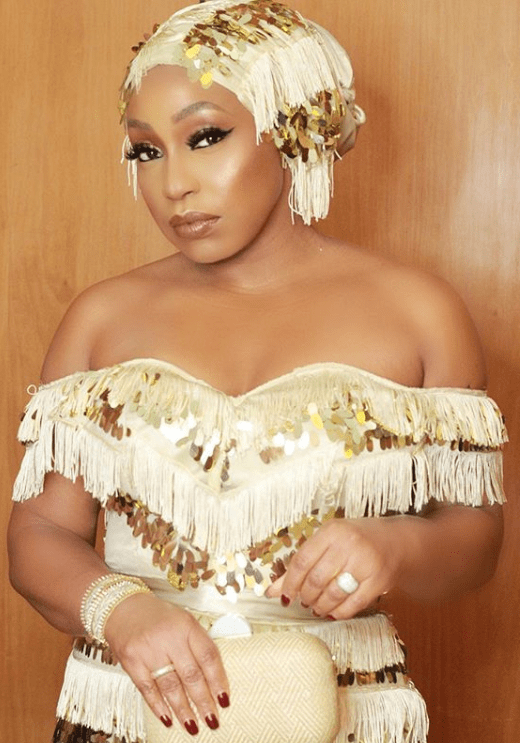 Don't take our word for it, the actress has not openly announced her conversion to Islam but her actions these days speak in the affirmation.