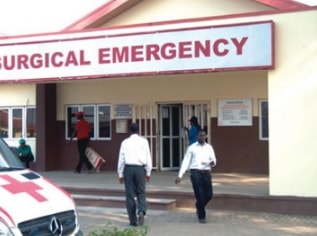 A deep, dear loss  By Sam Omatseye
I lost someone dear recently and it happened because the hospital nearby did not have oxygen. This is a missionary hospital. When the fellow was rushed there in a state of emergency, he was told they could do nothing and they should take him to the General hospital. Before his folks took him through the messy traffic of Lagos from Akowonjo area, he was designated BID – brought in dead.
I thought how sad. How could any hospital be allowed to operate that did not have the basic life-saving facility? Of course, if someone in the well-heeled class had such emergency, he would be flown to London or Germany or Israel on a plane outfitted with oxygen equipment. The story of this fellow who died is the story between Lazarus and the rich man. The Lazarus always lose.